Does Nate take over as manager of AFC Richmond? Warning spoilers ahead for the Ted Lasso finale. Well, it's finally happened after 34 episodes, the best Apple TV Plus show, Ted Lasso, has flown off into the sunset.
As you'd expect from Ted Lasso, it was an emotional closing chapter, and by the time Ted Lasso season 3 episode 12 drew to a close, there wasn't a dry eye in The Digital Fix office. All the signs pointed to Ted leaving this season, but it's still upsetting to say goodbye to such a beloved character.
The question is, which member of the Ted Lasso cast could possibly replace him? Well, the obvious choice would be Nate the Great, who previously led West Ham to greatness. So does Nate take over as manager of AFC Richmond in Ted Lasso?
Does Nate take over as manager of AFC Richmond?
No, Nate doesn't take over as manager at AFC Richmond. It's implied that he works with the new manager, Roy Kent, and Coach Beard as an assistant coach once Ted leaves, but that's not confirmed.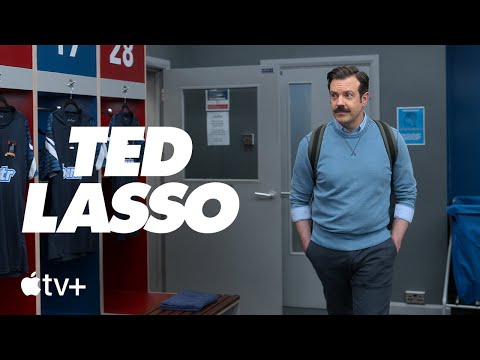 What happens to Nate at the end of Ted Lasso?
Don't worry, though. Nate still gets a happy ending at the end of Ted Lasso. Last, we see Nate he's helping his colleagues restore the Beleiev sign to its pride of place in the Richmond changing room and enjoying a meal with his family and Jade at A Taste of Athens.
It's clear that although Nate may have taken a step back in his career, he's far happier working with his old friends at Richmond and has overcome the self-esteem issues which made him lash out in Ted Lasso season 2.
If you're sad to see the back of Ted, why not console yourself by reading all of our Ted Lasso season 3 spoiler guides? We've answered all your burning questions, including, "Does AFC Richmond win the league in Ted Lasso?", "Do Keeley and Roy end up together?", and "Do Ted and Rebecca end up together at the end of Ted Lasso?"
Not enough for you? Well, we've got a full Ted Lasso season 3 review and also interviewed Phil Dunster. Beyond that, we've got Ted Lasso's biscuit recipe, so you can make your own biscuits with the boss and explain what Ted means when he says, "Be a goldfish."
Finally, we have a list of the best TV series ever made for you to check out.