From shock transfers, crushing betrayals, and Richmond not being the worst team in the Premier League, Ted Lasso season 3 has been full of surprises. Still, if you were to ask anyone what the biggest reveal from the Apple TV show was, they'd probably say it was the revelation that young left winger Colin Hughes (Billy Harris) was gay.
Why's this so shocking? Well, that's a good question. It is 2023, after all, but the sad truth is that the world of professional football isn't what you'd call progressive when it comes to LGBTQ+ representation. At the time of writing, only one professional footballer (Jake Daniels, who plays for Blackpool) has ever come out, and there are no openly gay players in England's top league.
It makes sense, then, why someone like Colin, who's hardly the most confident of people, wouldn't feel comfortable coming out to the Ted Lasso cast. Unfortunately, though, after Ted Lasso season 3 episode 8, the decision may have been taken out of his hands because the Richmond captain, Isaac McAdoo (Kola Bokinni), found pictures of what we're left to presume are naked men on Colin's phone.
While we don't learn what's going through Isaac's head in episode 8, The Digital Fix was lucky enough to chat with two Bokinni and Cristo Fernández (who plays Dani Rojas) late last week, where we spoke to them about Colin's struggles with his sexuality. So how does Bokinni think the Greyhounds will react? Well, if Bokinni were writing the show, then Colin would have nothing to worry about.
"I am forever an optimist and a half glass half full kind of guy," Bokinni told The Digital Fix. "So I like to see the best in people. So I believe that [the team would accept Colin]. Colin's just not told his truth if you know what I mean?"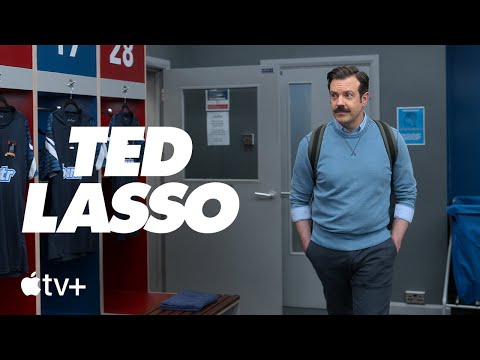 "But it's his truth," he continued. "So he can tell it however he wants to, and if he decides to tell them in five years, ten years or five minutes, that's up to him. Still, I believe that they would accept him and move on."
Fernández was also keen to make it clear he believes the team would accept Colin adding that he's glad about the show's decision to tackle the subject of homophobia in sports.
"It's what's so cool about the show is that it talks about so many important topics, and we just hope that we can get that message out there," Fernández added. "[In football] there's toxic masculinity, but people should feel safe to be open about who they are and what they are, you know? There's no need to hide those things."
Will the Richmond squad be as accepting as the actors who play them? We'll have to watch the rest of the season to be sure, but considering the show's general vibe, we're confident that Colin will get his happy ending.
If you love Ted Lasso, then you're clearly someone of discerning taste and need to check out our list of the best TV series ever made. We've also got articles breaking down when some of the best comedy series ever made are returning. So if you want to learn about the Abbott Elementary season 3 release date, the Sex Education season 4 release date, or the A League of Their Own season 2 release date.