What is the Abbott Elementary season 3 release date? Since premiering in 2021, Abbott Elementary has won over many a heart and awards body. The mockumentary follows the personal triumphs and systemic struggles of a staff of teachers, and its familiar humour and optimistic outlook have made the series an unexpected hit.
Brought to life by the endlessly amazing Quinta Brunson and utilising behind-the-scenes talent from the likes of The Office, the heartwarming mockumentary is one of the best comedy series currently airing. In the first two seasons, we've seen a budding workplace romance, a diverse cast of characters bringing their quirks to the table to better serve their students, and critiques on issues within the USA's schooling system.
Even though it's not been long since season 2 premiered, if you're anything like us, you're already looking forward to season 3 (and if you're not, you're missing out on one of the best TV series). What's coming up for Janine and Gregory's romance? What celebrity namedrop will Barbara get wrong next? And will Ava's TikToks continue to be the best thing since sliced bread? We're here to give you all the details on what we know about the Abbott Elementary season 3 release date, cast, trailer, plot, and more.
Abbott Elementary season 3 release date speculation
As of right now, we don't have a confirmed Abbott Elementary season 3 release date. The good news, though, is that we know it's definitely coming.
Season 3 has been confirmed, and with the quick turnaround of seasons 1 and 2 — airing in December 2021 and September 2022, respectively — the wait shouldn't be anything like the long haul to the House of the Dragon season 2 release date.
Even with a comparatively longer season 2, with a higher number of episodes than the first season, an early 2024 release date seems like a reasonable guess for season 3.
Abbott Elementary Season 3 cast
No surprise here, we'll likely be seeing the entire core cast return to the Abbott halls for season 3. That means more of Brunson's high-energy Janine, Tyler James Williams' low-energy Gregory, and of course Emmy winner Sheryl Lee Ralph as the strict but wise Barbara.
Here is the Abbott Elementary Season 3 cast:
Quinta Brunson (as Janine)
Tyler James Williams (as Gregory)
Sheryl Lee Ralph (as Barbara)
Janelle James (as Ava)
Lisa Ann Walter (as Melissa)
Chris Perfetti (as Jacob)
William Stanford Davis (as Mr Johnson)
Stay tuned for announcements about returning and new guest stars, though, as there are likely to be some good ones. Considering he's made an appearance in both seasons so far, it's possible Zack Fox as Tariq could come back for a quick hello, even if Janine hopes he doesn't.
Is there an Abbott Elementary season 3 trailer?
Currently, there is no Abbott Elementary season 3 trailer.
Both seasons 1 and 2 had trailers released shortly before they premiered, so it's a safe bet that season 3 will follow the same pattern with its trailer.
Luckily, ABC's official YouTube channel has playlists for both seasons with lots of clips to keep us going until we get a first look at the next season.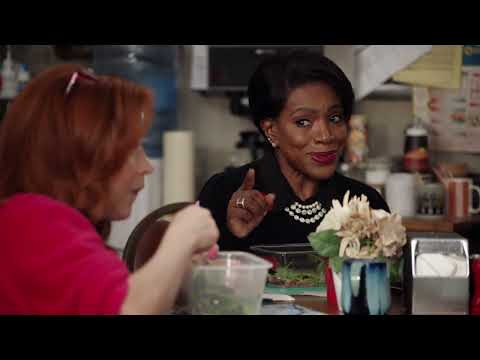 Abbott Elementary Season 3 plot speculation
There is no official synopsis for the Abbott Elementary season 3 plot. But it's safe to say the show will continue with its tried and true formula of shenanigans with a lesson learned for each episode.
The show also invests in multi-episode arcs and is clearly going the distance with the Janine and Gregory slow burn, which fans are all but salivating over with the number of almosts the pairing has had.
Barbara's relationship with her daughter, Melissa's love life, and Ava's evolution into a semi-competent principal are storylines that season 2 has progressed and may come up again next season.
With lots of more information to come, we certainly have lots to look forward to. The series has done a wonderful job keeping viewers coming back with a fresh take every episode and constant furthering of our insight on its teachers. Dynamics deepen and with that the humour and drama both take on new layers.
Abbott Elementary isn't the first workplace comedy to take the workplace romance, mockumentary, plus spritely boss formula and run with it, but its quirks still allow it to feel fresh, and we think the hype for another season is well-deserved.
So, that's everything we know about Abbott Elementary season 3. If you're looking for other streaming options while we wait, check out our guides to the upcoming Percy Jackson TV series, everything we know about The Witcher season 3 release date, and the Avatar the Last Airbender live-action series.