What do Talk to Me and The Babadook have in common? On the surface, not a lot apart from the fact they're both horror movies. The horror genre has a reputation for being overlooked in the critical world. Still, both of these films proved that horror is not something to be underrated, with Talk to Me and The Bababook both having near-perfect Rotten Tomatoes scores of 95% and 98%, respectively.
Another thing these horror movies have in common? They both involve Danny and Michael Phillippou, who, in an interview with The Digital Fix, explained what they learned while making their new movie. Given The Babadook is one of the best movies in the horror genre, how can you even begin to follow that up? According to Michael, it's all down to practical experience, more than anything.
"We have a YouTube channel, and that's what we're primarily known for," Michael explained. "Before that we were working on film sets. So we understood how they ran, you know. If we just went into this without ever working on a film, or seeing a film set, I think I think would have been a big shock, because it's a lot slower. There are a lot more people involved."
He continued, "With YouTube, you know, if we wanted to go film at a train station, we'd just take a camera and go film, and it'll take ten minutes. Whereas with a film, you've got permissions, traffic control, police, council, you know, trucks, unit…and it's like 100 people going there. It really slows things down. So it was good to work on films beforehand to get an idea, to feel how it actually runs."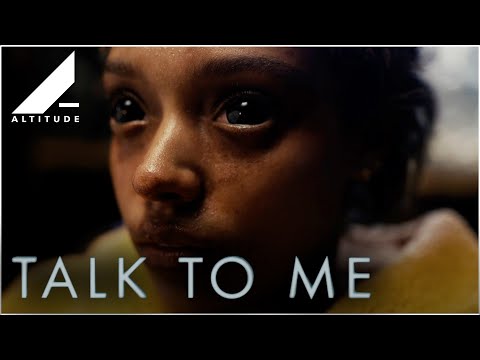 Talk To Me features a group of young people who open a connection to the dead through a creepy hand. Trust us, it's creepier than it might sound, and it stars Sophie Wilde in the lead role.
To see how well the director utilized this experience, check out our Talk to Me review now. The A24 movie's release date is July 28, so once you're done with our review, check out our guide on how to watch Talk to Me now.
Maybe you've already seen the ghost movie and need some questions answered. If that's the case, here's what you need to know about the Talk to Me ending, everyone who dies in Talk to Me, Talk to Me ghosts explained, and where did The Hand come from in Talk to Me?