What does "Kinder Küche Kirche" mean in Succession? It seems that the writers behind Succession love nothing more than to encourage audiences to bear witness to some of the worst people it's possible to imagine. But hey, we love to watch it.
Succession introduced the politician Jeryd Mencken back in the third season. Now, even the best Succession characters are a bit morally questionable, but pseudo-fascist weasel Mencken is something else entirely. Jesse Armstrong and his writing team love to populate the best TV series with the worst people.
Mencken showed his slippery face again this week – check out our Succession season 4 episode 9 recap – as the best drama series on TV continues to move towards its conclusion. He deployed a German phrase towards Shiv Roy (Sarah Snook), but what does "Kinder Küche Kirche" mean, and why did he say it?
What does Kinder Küche Kirche mean in Succession?
"Kinder Küche Kirche" is a German phrase, which translates as "children, kitchen, church". It dates back to the last German Emperor Wilhelm II and refers to the supposed role of women in society.
Mencken is one of the most despicable characters introduced to Succession, and that's really saying something. He's a loathsome far-right scumbag, and the internal power struggles of the Roy clan essentially handed him an election victory in Succession season 4 episode 8.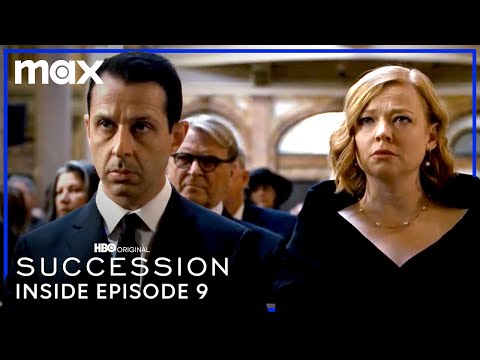 So the fact he deployed this sexist German phrase, which was reinforced by Adolf Hitler during his rule, towards Shiv is absolutely in keeping with him as a person. It's essentially the German equivalent of the phrase "a woman's place is in the home".
Here's hoping that Mencken gets suitably put in his place, and we'd love Shiv to be the one to do it. Justin Kirk might be one of the most talented members of the Succession cast, but his character is so awful.
For more from the world of Waystar, check out how to watch Succession season 4 and our guide to another curious bit of dialogue as we answer: what does "cat food Ozymandias" mean? We've also got a piece on how to run a media empire, according to Logan Roy.
We've also got guides to some of the best TV returning to screens with the Severance season 2 release date and the Stranger Things season 5 release date.