We miss him already. By him, we, of course, mean Logan Roy.
But it's not just the Roy family patriarch we're lacking. We also miss the rest of his awful brood and truly despicable entourage. Succession firmly placed itself among some of the best TV series in existence, and now, it's soon to be dead and gone. So what do we do?
Well, the lesser hinged of us will be plotting out what we envision to be the perfect spin-offs for the drama series. And after careful consideration and reckoning with various headcanons, we'd like to share with you our pitch for what we consider to be the dream Succession spin-off. Presenting: Untitled Succession Spin-Off (release date: TBC).
In order to satisfy the craving for some backstory for our favorite Succession characters, as well as learning about the inception of the Waystar Royco conglomerate, this series will be a prequel, following the rise of Logan Roy and Royco. Essentially, it's Citizen Kane as an '80s movie.
Make no mistake, this is not a villain-is-actually-good-guy story. In this prequel, Logan has always been a greedy grump and wants to make money and escalate his name by any means necessary. When he develops the idea of founding a media company, it's born out of poisonous ambition, which we witness in full capacity as he discovers that the company's future right-wing alliances are the most profitable and easiest to secure backing for.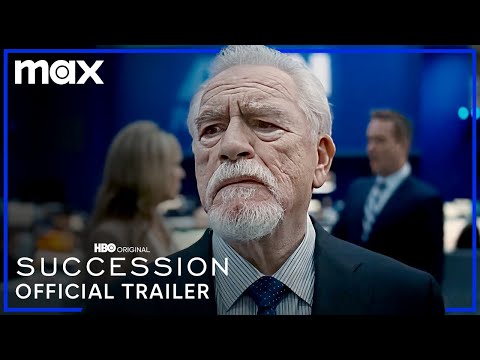 Along the way, he meets his future cohorts, namely the likes of Frank Vernon, Gerri Kellman, and Karl Muller. (What did Karl do with cable in the '90s? He's a legend.)
But it's not just Logan who's the focus of this unrequested and unnecessary prequel series. Many of the Roy offspring will feature as well, from their infancy through to the late '90s, when they're in their early teens. Their turbulent relationship with their father forms the basis of their characters, and we watch them witness the climb of their family's company, leaving them with a hunger for power and a desperate need for approval.
And naturally, there's plenty of specific Roy family lore that we'd want to see. For example, we'd love to see young Roman be handed off to Connor for a fishing trip initially promised by daddy dearest. (Speaking of Connor, the Conheads would probably devour an arc for the oldest Roy child that focuses on him reckoning with his mother's institutionalization.)
Following Succession season 4 episode 9, we're still reeling from Ewan Roy's scathing eulogy for his departed brother, and we just know that this relationship would form the weakening spine of this series. Still grappling with the aftermath of their childhood, the two brothers end up turning against each other in matters of morals.
Logan's guilt over his sister's death, Kendall discovering his love for rap music, thus leading to one of the greatest birthday performances of all time…these are the events that have weaved the silken Roy tapestry that we want to see recreated.
Even the Succession opening titles sequence could be the basis of an entire series on its own. I want to know what Logan Roy was talking about when he made THAT hand gesture at the patio table. I want to know what it was like for the entire Roy clan to live in that excessively luxurious mansion. But more importantly, more than anything, I want to know the context of the elephant.
You know…the elephant. The one that appears just as the theme song starts going especially hardcore, hammering home just how insanely opulent the Roy's wealth really was. What family event warranted an elephant? How did they get hold of one? I've lost sleep thinking about this magnificent beast.
At first, we might think that this fictional spin-off is exactly what we're due. It's a fair exchange. We've let Jesse Armstrong bombard us with so much business lingo and corporate jargon that our Google search bars need an early retirement, and in exchange, we've been telling friends since 2018, "Just get through the first few episodes, and you'll get used to it, we promise!"
We've done this happily. We'd do it again in a heartbeat. But because of the give-and-take nature of this small-screen relationship, it's undeniable that we feel we deserve a little something, especially now that the series has come to a timely end.
But that's just it — a timely end. We should be applauding the tact of cutting off a show in its prime to preserve the integrity of its legacy. Right now, we're living in Spin-Off City, with the boundaries ever-expanding into an infinity of eras, characters, and lands. And in this expansive world of Yellowstone and Game of Thrones, the restraint of Succession so far has been a breath of fresh air.
So yes, while there's not much I wouldn't do to finally see the story behind the elephant, I don't think Jesse Armstrong would want me to do anything at all. It's the minute moments of history hidden in the details that make the show so spectacular in the first place. This has never been more clear than in the newest and final season, where tender sibling moments and hints of mutual understanding are dotted around, waiting to be found like treasures in a scavenger hunt.
So, if we never encounter the Roy family again or go for the rest of our lives without witnessing the birth of Waystar Royco, then we'll find a way to move on. (After all, that's what fanfiction is for, and there's probably plenty of rancid Succession AUs and ships out there if you dare to seek them out.)
Even if we're left wanting, we have to remember that this is the genius of good television: If you haven't left audiences wanting more, then you've lost the battle. Succession might have just won the war.
Need some closure? We've got everything you need to know about the Succession series finale, including the season 4 episode 10 recap, the season 4 ending explained, and the answer to the question: Who is the new CEO of Waystar?
Even if we can't get an entire series about the start of Waystar, at least we know how to run a media empire. And if you'd like to revisit all the best moments of the flagship show, then we've got all the Succession episodes ranked. Plus, revisit why we think the Succession pilot is the perfect episode of television.