What does Hanna-Barbera business school mean? Succession season 4 has been filled with drama, betrayal, and plenty of one-liners. However, during the latest episode of the hit HBO series, one joke was extremely generational and left many Succession Gen Z fans stumped. Warning minor spoilers ahead.
During Succession season 4 episode 5, we saw Roman and Kendall trying to work out a deal with Lukas Matsson. GoJo wants to buy Waystar. However, the two brothers don't plan on making the CEO's life easy. After some confrontation, Matsson snaps and asks the two if they learnt their shady deal tactics at "Hanna-Barbera business school". Now If you aren't a '90s kid or older, let's be honest, you may be scratching your head wondering what the heck is 'Hanna-Barbera'? Joke or not.
Well, here at The Digital Fix, we are firm believers that everyone should be in on all the Succession punchlines, whether they watch '90s shows or not. So, here is our guide explaining what Hanna-Barbera business school means in Succession season 4 episode 5.
What does Hanna-Barbera business school mean?
Hanna-Barbera business school is a joke said by Lukas Matsson that references the American Animation studio Hanna-Barbera.
Hanna-Barbera was open from the 1950s until 2001 and was responsible for hit animated series such as Scooby Doo, Tom and Jerry, and The Flintstones.
During the last Succession episode, Roman and Kendall are desperately trying to trick Matsson from walking away from the deal to buy Waystar. They resort to tactics such as pretending that their film studios are in crisis and trying to hint that the deal process will last for months.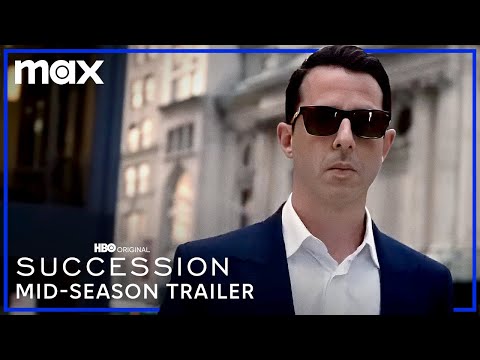 Their efforts led to Matsson snapping, asking them if they went to Hanna-Barbera business school because their plans were cartoonish and ridiculous. Hanna-Barbera is a fun reference to some classic animation, but as we mentioned above, the joke can go right over the head of anyone who wasn't an avid TV series watcher prior to 2001.
Well, the more you know now, right? For more Succession content, you can find out who was on the Kill List in Succession season 4 episode 5, and when the Succession season 4 episode 6 release date is expected to hit our small screens.
Or why not look over our guides to the best Succession characters and who is in the Succession cast list? We also have a list of all the new movies coming out this year, and a guide to the best movies of all time.