All good things must come to an end, and recently one of the very best shows to ever grace the small screen concluded in impeccable fashion. But, I'm trying my best not to be sad that it's gone. Instead, I'm thankful it existed at all.
I am, of course, talking about Succession. Since it first aired in 2018, Jesse Armstrong's creation has dominated the minds of television audiences and established itself as one of, if not the best TV series of all time. The journey of the Roy family and the supporting Succession characters has been relentlessly riveting, from the first episode to the last.
I have personally never seen a show be so consistently perfect, with every single Succession episode being about as close to flawless as you can get. Not only is the drama series an example of masterful storytelling, but it also changed my life in many ways, and I think that's a good thing.
The show may be over, but the legacy of Succession will live on for a very long time. I, for one, refuse to use any form of communication other than sending people memes and catchphrases from my bank of Succession related jokes.
Ask me a question, and you can expect to get a reply in the form of an image of one of the Succession cast members uttering a ludicrously funny piece of dialogue. There really is a Succession meme for every situation, and I am not ashamed to admit the show has now become my whole personality.
Joking aside, though, what this incredible comedy series has given me is a wonderful connection to friends I do not see enough. Our group chat – aptly named 'Succession Therapy' – has been the best kind of chaotic for the last few months as we theorized, ranted, and raved about the events unfolding on screen.
The magic of a weekly release model could hardly have a better advert than Succession, and that watercooler vibe has felt particularly strong with the show's phenomenal fourth and final season. From the shocking death of Logan Roy in Succession season 4 episode 3, to the blistering and brutal Succession season 4 ending, my friends and I have had a brilliant time discussing it all together.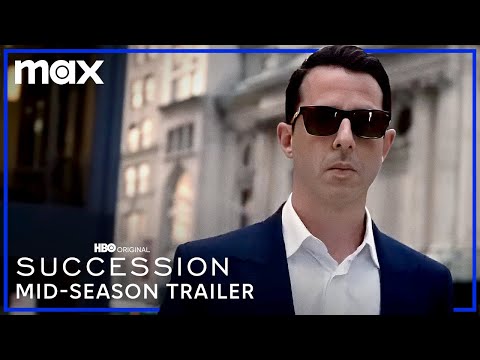 We have supported each other through the emotional moments, laughed at the comedy gold the show produces week in week out, and driven ourselves crazy by analyzing every little detail – but I'd do it all again and again. And we shall, because we're all desperate to rewatch Succession to fill that gaping hole in our lives now the show has ended.
Perhaps most importantly, what Succession has shown me is that it's so important to appreciate the simple things in life. Armstrong and his crew make no mistake in deglamorizing the elite class and their vast riches, by depicting just how miserable all that money and power has made them. Logan, Kendall, Shiv, and Roman may have an obscene amount of wealth at their disposal, but are any of them ever truly happy?
They say money can't buy happiness, and I firmly believe that. Sure, it's nice to be comfortable, and material things are a lovely treat from time to time. But what's the point in all of that if you don't have family, friends, and love around you? Witnessing the collapse of this seemingly omnipotent family taught me many things: to treasure every moment I have with my nearest and dearest, to simply be nice to people at every opportunity, and not to sweat the small stuff.
So, yes, I may now be a walking-talking Succession meme generator, but that's a price I am happy to pay for being present in the here and now, and feeling connected to the people in my life. Thank you, Succession – you may have nearly given me a heart attack on a weekly basis, but you have enriched my life, too.
For more on Succession, check out our guide to the Succession season 5 release date, or learn how to run a media empire like Logan Roy. Alternatively, here are all the new movies coming this year and our list of the best movies of all time.