Natalie Portman must have thought her career would be pretty simple after starring in one of the highest-grossing films of the decade. It figures that making one successful movie would lead to more, but Natalie Portman couldn't even get hired after her appearance in Star Wars. That is, until one of the best directors of all time came along and helped her out.
Joining the Star Wars cast at such a young age, Portman played a key role in the Prequel Trilogy. You literally cannot watch the Star Wars movies in order without realizing just how important Padmé Amidala is to the Skywalker family tree. Her relationship with Anakin Skywalker underpins everything that follows; from the rise of Darth Vader and the Galactic Empire, to the Rebellion and its eventual leaders, Princess Leia and Luke Skywalker.
There is no doubting Padmé is one of the most important and one of the best Star Wars characters in the galaxy. So, why did Portman herself struggle to bag any roles after her time in the Star Wars series?
As part of a celebratory piece in NY Mag regarding legendary director, Mike Nichols, Portman shared how she struggled to make headway in Hollywood post-Star Wars, and how Nichols helped her out.
"Star Wars had come out around the time of Seagull, and everyone thought I was a horrible actress. I was in the biggest-grossing movie of the decade, and no director wanted to work with me. Mike wrote a letter to Anthony Minghella and said, 'Put her in Cold Mountain, I vouch for her.' And then Anthony passed me on to Tom Tykwer, who passed me on to the Wachowskis," Portman said.
"I worked with Milos Forman a few years later. He said, 'Mike saved me. He wrote a letter so that I could get asylum in the U.S.' He did that for 50 people, and it doesn't make any one of us feel less special," she added.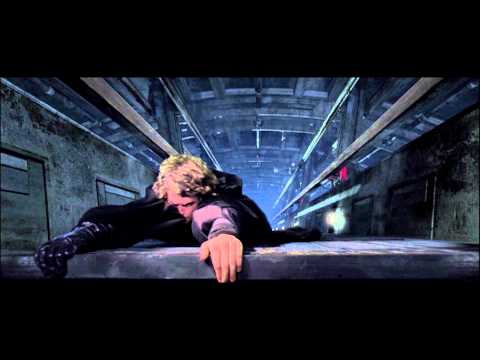 So you see, one good word from one great man can open so many doors and help people bounce back. Nichols made some of the best movies of all time, from The Graduate, to Who's Afraid of Virginia Woolf? and he also helped some of the best actors find their feet.
Portman would go on to win an Oscar for her role in one of the best thriller movies, Black Swan. But we will always remember her as the Queen of Naboo and the mother of the best Jedi around, even if the Prequel Trilogy films aren't considered the best science fiction movies.
For more from a galaxy far, far away, check out our list of the best Star Wars villains, or find out what we know about the new Star Wars movies. You can also explore our guides to The Acolyte release date and the Andor season 2 release date. While you're at it, here's why George Lucas was right about Star Wars, and why the new Star Wars movie needs John Boyega.