The Star Wars movies do have their fair share of violence. When you've built an entire universe around what are essentially space cowboys, you're bound to include a few fights. (And you may also wind up making one of the best science fiction movies of all time.)
For a franchise that has given us some of the best movie villains ever seen and focused on the ongoing battle between the Sith and the Jedi, there's plenty going on. And as Luke Skywalker's powers and troubles develop in the Star Wars world, he has to sometimes resort to more physical means of retaliation.
But Mark Hamill, the King of the Star Wars cast, felt that one scene from the Star Wars movies went a bit too hard with its bloodshed.
The scene in question comes from The Empire Strikes Back, in which Luke is captured and must fight off a snowy beast known as a Wampa (as seen below). Trapped in its cave, Luke must use the Force and grabs his lightsaber just in the nick of time, swinging it and chopping the Wampa's arm off.
It's quite over-the-top, but Luke's gotta do what Luke's gotta do to save the galaxy, right? Well, Mark Hamill once took to Twitter to express his concern for the Wampa's well being, and suggested that the final result was not what he initially thought it would be.
"When filming scene I was assured my lightsaber swipe toward camera (creature not on set) would simply singe fur to scare him off – Horrified to later see amputation & unnecessary cruelty – Wampa was HUNGRY (not EVIL) – Luke would never do this!" he wrote.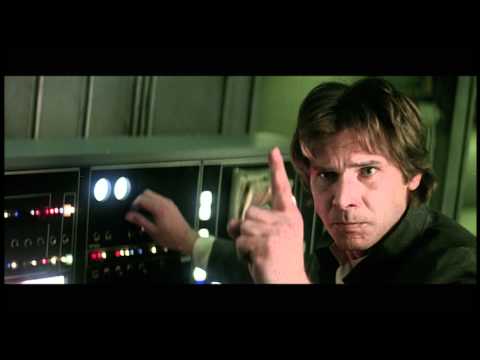 We suppose cutting off the arm of a misunderstood creature does give major Sith energy. But alas, it's sort of a swings and roundabouts situation, since Luke does lose his hand later in the adventure movie. An eye for an eye…or a hand for a hand?
We've got everything you could possibly want to know about George Lucas' world, including the lowdown on all the new Star Wars movies, as well as the Skeleton Crew release date and Andor season 2 release date. And because we wanted to honor it, we wrote about why The Digital Fix loves everything Star Wars.
If you want to change it up, check out all the new movies heading your way, as well as our list of the best movies of all time.