We can all agree on one thing: Darth Maul is cool AF, and should get more to do in Star Wars. It's always a disappointment when watching the Star Wars movies in order to see him show up in The Phantom Menace, get cut in half, then disappear from the franchise.
Alas, a fan film by T7pro called Darth Maul: Apprentice, corrects that by giving one of the best Star Wars characters his own proper story. As the title implies, we see Maul earlier in his training, being put through his paces by Darth Sidious, who makes clear nobody can know about their Sith schemes.
Some roving Jedi get a little too close, pushing Maul to guard their well-laid plans. A multi-faceted fight against several Jedi then makes up the rest of the film, and it's awesome. Lightsabers everywhere, in a couple of different terrains, and Maul ultimately cleaning shop. A great science fiction movie, on a clearly minimal budget.
If you know your Star Wars comics, Darth Maul: Apprentice feels reminiscent of Vader Down by Kieron Gillen, Jason Aaron, Mark Deodato Jr, and Salvador Larroca. In that seminal run, Darth Vader crash lands on Vas Vrogas after a dogfight, where a rebellion platoon surrounds him for capture.
That leads to one of the hardest panels committed to comic book history. This Darth Maul Star Wars movies doesn't go that far, but it gets remarkably close, celebrating one of the best movie villains in the franchise. The company has a growing library of these fan projects, including Halo, Cyberpunk 2077, and Assassin's Creed.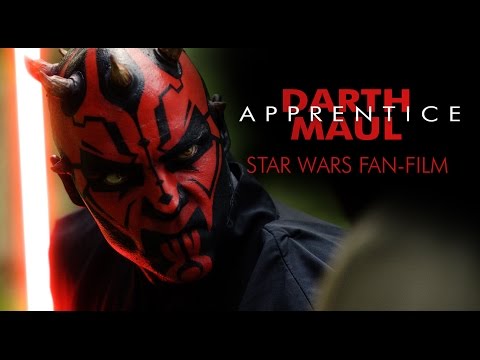 Meanwhile, in a galaxy far, far away, we're right around the corner from the Ahsoka release date. we're not sure about Maul returning there, but we know Hayden Christensen has a role, his second outing after rejoining the Star Wars cast in Obi-Wan Kenobi.
The Skeleton Crew release date and Andor season 2 release date are also coming, and we have a guide on the new Star Wars movies to keep you informed. You should also read why Rey deserves a new Star Wars movie.
Now that we're thinking about it, so does Darth Maul. Kathleen Kennedy, Lucasfilm — hire these people. Trust us, you'll have the best Disney Plus movie on your hands.