Thrawn has returned to Star Wars, and this time, he means business. The ending of Ahsoka had the admiral finally succeed in getting back to the galaxy we know and love, coming out of hyperspace at Mustafar. A new dawn beckons for the Empire, but Thrawn creator Timothy Zahn says his plan is deeper than that.
Within Star Wars, Thrawn has lived in infamy since Zahn introduced him in 1991's Heir to the Empire. One of the most fearsome Star Wars characters, Thrawn is a firm disciple of the Galactic Empire who attempts to overthrow the New Republic years after Emperor Palpatine's downfall. Played by Lars Mikkelsen in the Star Wars cast, he's tactical, unflinching, and a legitimate threat given half a chance.
In the Star Wars series Ahsoka, he appears to be attempting to do what he did in the old expanded universe and continue the work of the Emperor. Zahn believes something has been left out, though — the needs of Thrawn's race, the Chiss.
"Everything flows from his motivation to help the Chiss," Zahn explained during a panel at Twin Cities Con, per Star Wars News Net. "He believes the New Republic won't be able to help that goal so bringing the Empire back is the only way."
This is intriguing because, so far, everything about Thrawn has been framed around his loyalty to the Empire. He's an emphatic and dedicated student of the Emperor's rule, leading through oppression and suffering. He maintains his own army even after becoming stranded, remaining steadfast that one day he'd be rescued, and there'll be another opportunity to return the Empire to its former glory.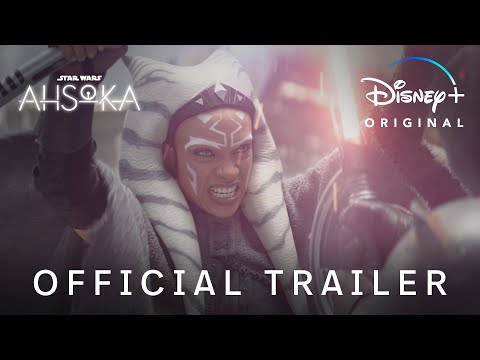 What's not mentioned, and will probably factor into Ahsoka season 2 (if it gets made), is what the Chiss get out of Thrawn's escapades. Famously closed off, the Chiss have a regimented society on the planet Csilla, preoccupied by a strong military and ruled by a selection of families. They preferred to be left alone, maintaining particular rules on performing any sort of intervention or making contact with others on any level.
Even the notion that Thrawn would use outside resources would be controversial. However, it shouldn't be discounted. Chiss people are very proud of their heritage, and everything they do serves that lineage in some way. There's something in what Thrawn's doing for his homeworld, even if we never get to see more Chiss because they simply won't allow outside perspectives in.
Ahsoka finishes with Thrawn back in the airspace we know, but Sabine Wren and Ahsoka Tano are still stuck on the world he was stranded on. We're almost definitely going to see Thrawn's plan get started before anyone can interrupt him, and his propensity for the Nightsisters and force magic opens all sorts of possibilities.
We got zombie stormtroopers in Ahsoka. Could Thrawn be aiming for some kind of resurrection? That would be biblical – not to mention distinctly cool. Sadly, he might also be disappointed by Mustafar since the animated series Rebels features an ancient temple there getting wrecked.
He just can't catch a break. You can catch up on everything else, Jedi and Sith by perusing our guide to the Star Wars movies in order and the new Star Wars movies. We also have guides on the Skeleton Crew release date and the Acolyte release date so you know when the next peak in the force will arrive.