Tuvok's return in Star Trek Picard season 3 explained. This article contains spoilers for Star Trek Picard season 3 episode 7.
The release of the new episode of Star Trek Picard season 3 saw lots of drama and, as has become usual, a major cameo with a returning face from the past. This week, that cameo was from none other than Tuvok: the famous Vulcan from the Star Trek series Voyager.
His return was surrounded in mystery though, as not everything was as it seemed. Here's everything you need to know about Tuvok in Star Trek Picard season 3, and the Vulcan character's backstory.
Tuvok's Star Trek backstory explained
Tuvok is a Vulcan Starfleet officer best known his time serving aboard the USS Voyager under the captaincy of Kathyrn Janeway. Tuvok became Captain Janeway's closest adviser, and also acted as a mentor to Star Trek character Seven of Nine.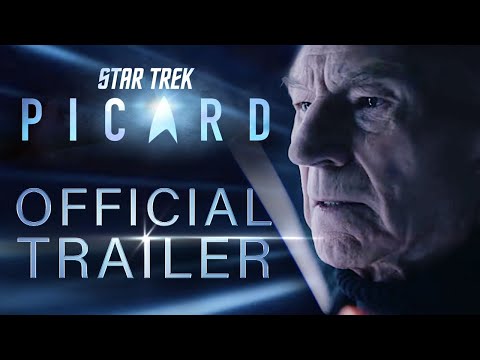 During his tenure on the ship, he held the rank of Lieutenant Commander, serving as the second-in-command of the Star Trek starship (behind Commander Chakotay) and also acting as the ship's chief security and chief tactical officer.
Prior to his time on the USS Voyager Tuvok served aboard Captain Sulu's USS Excelsior as a junior science officer. After Voyager's return to the Alpha Quadrant, as seen in the animated series Lower Decks, Tuvok played an important role in investigating Captain Carol Freeman's role in the destruction of Pakled planet.
Star Trek's Tuvok actor
Tuvok is played in Voyager and Star Trek Picard season 3 by American actor Tim Russ. Russ is best known for his role as the Star Trek character, but has also appeared in iCarly and American Horror Story: 1984.
Tuvok's return in Star Trek Picard season 3 explained
Tuvok returned in Star Trek Picard season 3 episode 7 with Tim Russ reprising his role. At least, kind of.
While desperately looking for help, Seven of Nine called Tuvok to establish who she could trust, and to try and find the location of Will Riker who had been captured while on Daystrom Station. Tuvok answered her call, and the pair arranged a meeting.
However, by the way in which Tuvok was responding to her questions, Seven of Nine quickly determined that he had in fact been replaced by a Changeling.
We may see the real Tuvok return for future episodes, or, it could be that the Changeling-Tuvok is all we get.
For more on Star Trek Picard season 3, check out our guide to Vadic, Captain Shaw, Ro Laren, Lore, and the ships USS Titan, USS Intrepid, and the Shrike. Or, find out what we know about the Star Trek Strange New Worlds season 2 release date.