Even though he plays iconic sci-fi characters in Star Trek and Marvel movies, Star Trek's best actor of all time, Patrick Stewart, doesn't consider himself much of a fan of the best sci-fi series and movies.
He cemented himself as one of our favorite Star Trek captains well before Picard came to Paramount Plus, but the X-Men star's talent means he can immerse himself in any genre, even if it doesn't fit with his interests.
And in a 1994 interview with take2markTV for Star Trek: Generations, Stewart explained his position. You can watch the interview below.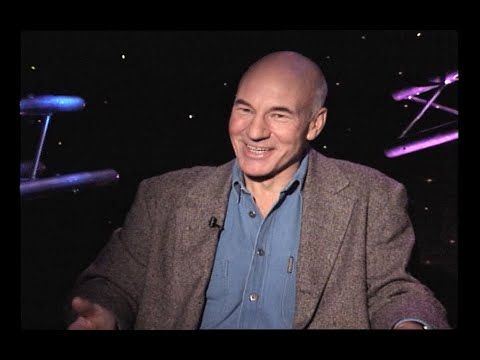 Stewart said, "By choice, science-fiction plays no part in my life at all. I don't have a particular interest in it. And yet, there has been this repetition of science-fiction, and fantasy [in my career], of course, because I was in Excalibur too."
If your ears have perked up like a Vulcan, don't worry, ours have too. It's certainly curious to hear that a man so crucial to the genre doesn't often paddle in its cosmic waters outside of his professional ties to it. This reflects Stewart's history as a stage actor, and his Shakespearean background which he put to good use throughout TNG despite his lack of interest in sci-fi.
He did make mention of one divisive David Lynch, movie, however. "By the way, I think Dune is a very good movie and I think it will be around for a long, long time to come."
Young movie fans these days may be more concerned with the Dune 2 release date than an odd relic from one of the best directors of all time, known for his strange and cerebral approach, but he wasn't wrong, we're still mentioning it.
Live long and prosper with our thoughts on the Star Trek 4 release date, our guide to the Star Trek timeline, and the potential Star Trek Legacy release date.
Or, you could always take a look through our lists of the best TV series (where you'll find Star Trek more than once) as well as the new movies coming soon.