Recently, Nicolas Cage revealed that he's not interested in ever doing a Star Wars movie because Star Trek has his heart. Right now, he doesn't seem to be in the running for either franchise, but Anson Mount, who's in sci-fi series Star Trek: Strange New Worlds, demands Cage is given an opportunity soon.
Responding on Twitter to Cage's interview with Yahoo, Mount stated that, "Akiva Goldsman must. Make. This. Happen." A co-creator and executive producer on Picard and Strange New Worlds, Goldsman has quite a bit of sway when it comes to the federation and Starfleet. Previously, getting Cage involved might have been tough since Trek lived as network TV series, but in the age of streaming, something could be arranged.
After all, Harrison Ford joined the Yellowstone drama series 1923. If Han Solo and Indiana Jones can be coerced into doing something on the small screen, no doubt Nicolas Cage can too.
Or maybe Cage becomes a part of Star Trek 4, the currently in development new movie purportedly involving Chris Pine and Zachary Quinto. Production on that has stalled, which offers a way to write in something for our next Dracula in Renfield.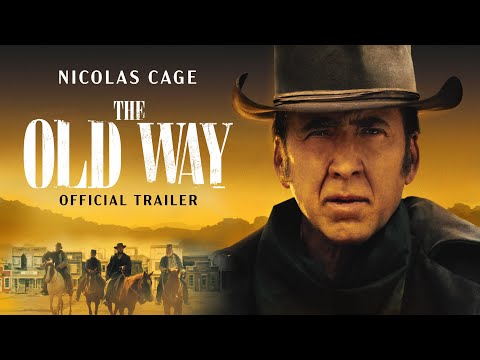 Not that Cage needs the work, mind. He's been busy making horror movies such as Mandy, drama movies like Pig, and this year has two Westerns coming out, the first of which is The Old Way. You can check out our The Old Way review to hear why it's worth seeking out.
As we wait to see if Cage boldly goes where many actors have gone before, check out our guide to the Star Trek movies.