While doing press for his new movie The Old Way, Nicolas Cage said he will never star in a Star Wars movie or Star Wars series, because he loves Star Trek too much. Star Wars and Star Trek have a long and competitive shared history as two of the biggest science fiction franchises.
Both include some of the best movies around, and there has been plenty of quality TV series within both franchises. However, the two are distinctly different from one another. While the Star Wars movies are about action and adventure first and foremost, the many Star Trek movies and Star Trek series tend to be slower and more introspective.
Now, Nicolas Cage has weighed in on the decades old debate, saying that he doesn't want anything to do with Star Wars simply because he loves Star Trek too much. Speaking with Kevin Polowy, the actor said "No… I'm not really down [for appearing in Star Wars]. I'm a Trekkie, man. I'm on the Enterprise, that's where I roll."
He continued "That's a fact, I grew up watching Shatner, I thought Pine was terrific in the movies, I think the movies are outstanding, I like the political and the sociological… To me, what I think science fiction is all about…You can really express your thoughts in the science fiction format, and Star Trek really embraced that. They got into some serious stuff. I'm not in the Star Wars family, I'm in the Star Trek family."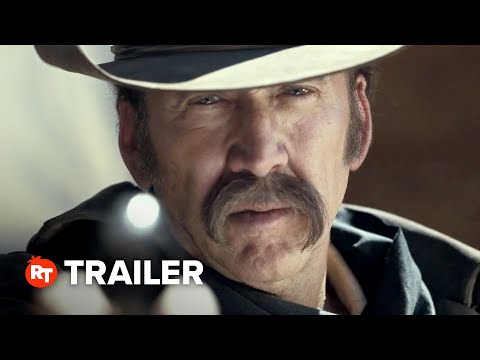 So, that's clear then: the Oscar winning actor will not be appearing in The Mandalorian season 3 to star alongside his buddy Pedro Pascal, or any other Star Wars series because he doesn't want to betray his love for Star Trek. Naturally, the next question is how can we get Nicolas Cage in a Star Trek project?
With Star Trek 4 still stuck in development, Cage could easily appear in the movie as a Star Trek captain, admiral, or villain alongside Chris Pine who he praised as being "terrific". Or, he could have a role in the new Star Trek series Strange New Worlds. Either way, now that the idea of Nicolas Cage in Star Trek is in our heads, it's never going to go away.
For more sci-fi fun, check out our guides to the best science fiction movies or the best sci-fi series. Alternatively, take a look at our explainer on the Star Trek Picard season 3 release date or the Andor season 2 release date.