While this might be his first widely available Western, Nicolas Cage is no stranger to the commitment required. Given his career has included films from David Lynch, Martin Scorsese, and the Coen Brothers, he's altogether at ease adopting the stern brow and period dress of a gunslinger in the Old West.
Really, as soon as you see his handlebar moustache in the opening shoot-out, you wonder why it's taken so long for the thriller movie star to grab his revolver and saddle up. Nonetheless, here we are, two showing up since in the same year as Butcher's Crossing is due later, and The Old Way from director Brett Donowho is a functional piece of Americana, with Cage playing hardened bandit Colton Briggs.
Once a career vigilante, Colton becomes a quiet shopkeeper after finding love and starting a family. Their routine life is simple and uneventful, until someone comes along to challenge the Briggs patriarch, dredging up age-old wounds that can only be addressed by blood and bullets.
You can probably guess what happens from here, but predictability isn't a weakness of the screenplay from Carl W Lucas. Rather, it's part of the charm, as the hook here is seeing Cage put his stamp on a standard John Wayne or Clint Eastwood movie. Known for loud, impressionistic, daring performances, he goes the opposite direction for The Old Way, taking the opportunity to be a grizzled man of few words.
He utters wisdom about gunshots having a "funny way of slowing people down" and what bred his callousness, constantly sipping whiskey. His only company for much of it is Brooke (Ryan Kiera Armstrong), his young, quiet daughter who's inherited his cold fearlessness. She's a dab hand with a six-shooter, making an ambush of some law enforcement all the easier.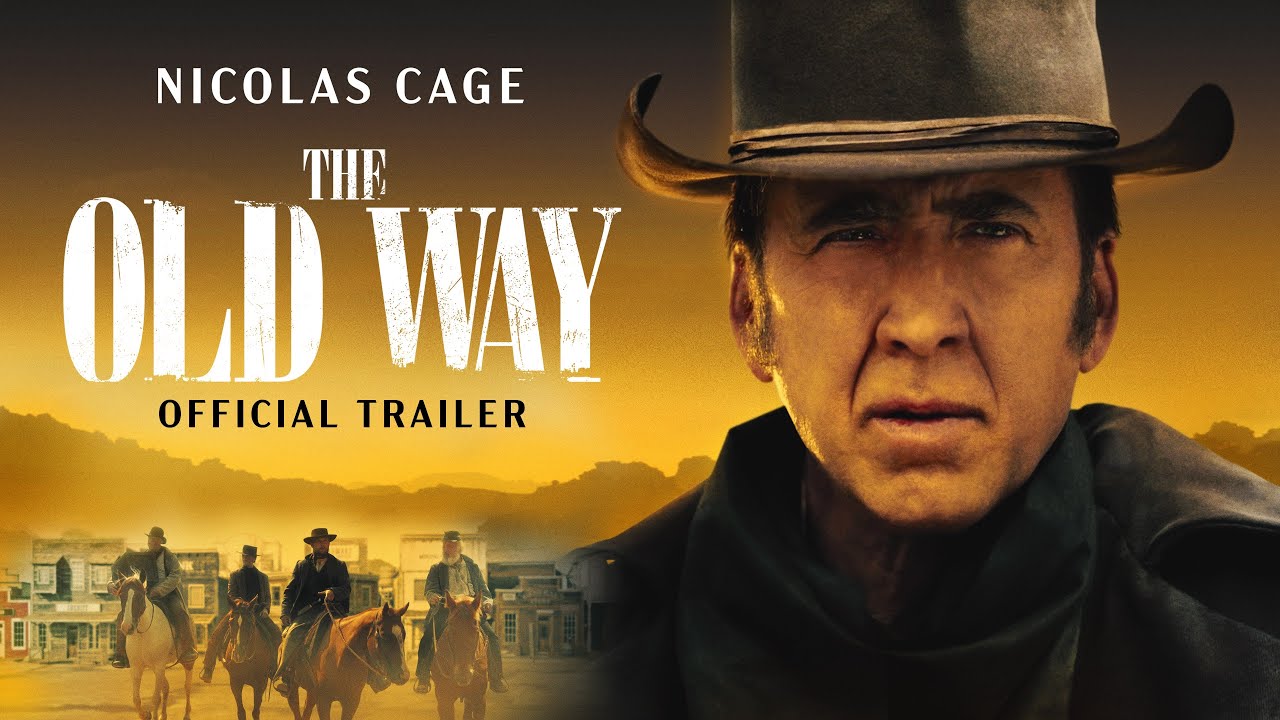 Their bond has a way of sneaking up on you. Even though the beats are unsurprising, an emotionally load-bearing campfire conversation draws investment. But that's Cage, isn't it? He always does the work, regardless of the surrounding picture, and when circled by something that's as efficient as The Old Way, his power is clear.
Cage brings the frills and the allure, and he creates space for Armstrong and his other co-stars to do the same. This isn't True Grit or Tombstone, packed full of stars in an epic poem on horseback, it's Nicolas Cage wearing a cowboy hat, being a grump, and occasionally shooting other bad men. Donowho keeps the frame clearly lit without being showy, and in another era one could easily imagine this as something your parents would stop at when channel hopping on a quiet afternoon.
"Oh, that guy from Con-Air has done a Western!" they'd exclaim, before putting down the remote. It just sounds like a good time, doesn't it? It is, mostly, in the same way watching stuff your mother or father would love always is.
The ending could be bigger, but then we'd be moving away from the inherent simple pleasures. It's the dude who did Gone In 60 Seconds and starred opposite Sean Connery in The Rock out in the Wild West getting his own back on some dastardly villain. Take it or leave it.
The Old Way is in cinemas and available on Altitude.film and other streaming services from January 13.
The Old Way review
Nicolas Cage takes well to the Old West in worthwhile Western.