A new Marvel series is coming right down the tracks, as the recently confirmed Secret Invasion release date gets closer and closer. With that confirmation has come new details about the Secret Invasion plot, and we can't help but spot a huge similarity to Star Trek Picard season 3.
In a new report from Vanity Fair, MCU fans got their first proper look at what to expect from Secret Invasion. The outlet states: "Secret Invasion, which follows Samuel L. Jackson's spymaster Nick Fury as he uncovers a conspiracy to quietly install double-agents into positions of power around the world.
"In a traditional espionage story, these might be operatives from hostile rival nations, but in the Marvel Cinematic Universe the infiltration has an otherworldly origin: shapeshifting green-skinned extra-terrestrials known as Skrulls."
Samuel L. Jackson, who stars as Nick Fury in the new TV series for Disney Plus, then chimed in. "We don't know who's a friend, who's the enemy. There's a political aspect that kind of fits into where we are right now. Who's okay, who's not? What happens when people get afraid and don't understand other people? You can't tell who's innocent and who's guilty in this particular instance."
But wait a second; for anyone who's seen the newest Star Trek series, doesn't this all feel very familiar? The plot of Star Trek Picard season 3 sees Jean-Luc Picard reuniting with his crew from the Enterprise-D to uncover a conspiracy which sees Changelings infiltrating the highest ranks of Starfleet.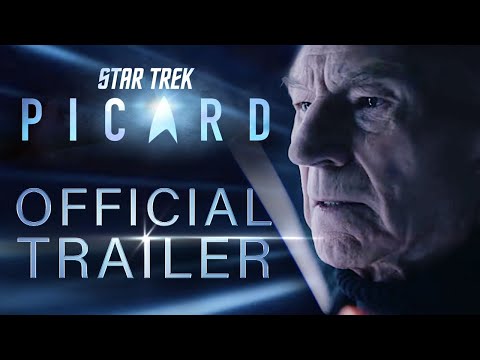 Filled with paranoia as the story unfolds, the Star Trek characters try to separate friend from foe. For example, in the most recent episode of the sci-fi series, a Changeling was disguised as Voyager's Tuvok.
So, we can't help but feel like Secret Invasion and Star Trek Picard season 3 will be competing for the title of: 'best TV series about shapeshifting aliens infiltrating important organisations.'
Of course, Secret Invasion's plot is based on a well-established comic book, and is in no way taking inspiration from Star Trek Picard. It just appears like a major coincidence that the two thrilling drama series are coming so soon to one another. The more the merrier, we suppose.
For more on the MCU, take a look at our guide to the Guardians of the Galaxy 3 release date. Or, learn more about Star Trek with our guide to the USS Titan, Captain Shaw, and the Star Trek Strange New Worlds season 2 release date.