What is a Fleet Captain in Star Trek, and what do they do? That's the question Christopher Pike is asking himself too, following on from his temporary promotion to the rank of Fleet Captain in the latest episode of the show.
Since its inception, Star Trek has held a fascination with ranks and divisions and all the other militaristic trappings of Starfleet. Seen throughout the Star Trek series we have commanders, captains, admirals, commodores, and all the rest.
One rank that fans may be less familiar with, though, is that of Fleet Captain. How does one differentiate from a regular Star Trek captain? Why was Captain Pike made one, and will he stay in his new rank? We've answered all that and more in our in-depth explainer below.
What is a Fleet Captain in Starfleet?
Fleet Captain is a title held by especially senior Starfleet captains, which gives them command over more than just their own ship.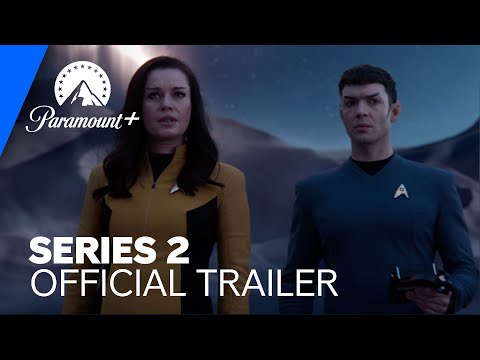 Whether or not Fleet Captain is a formal rank is unclear (we don't know, for example, if a Fleet Captain would technically outrank another captain or where specifically they fit within the hierarchy of Starfleet ranks), but what is clear is that the title infers a level of responsibility beyond the usual duties of a standard captain. Under the right circumstances, a Fleet Captain has the authority to command more than just their own ship.
As Strange New Worlds season 2 progresses, we're expecting to learn a lot more about what exactly it means to be a Fleet Captain in Starfleet, beyond just having a snazzy new title and combadge.
Christopher Pike as a Fleet Captain
Captain Christopher Pike was promoted to the rank of Fleet Captain in 2259, during the events of the episode Lost in Translation in which he also assumed command of the USS Farragut.
Pike explained to his crew that his promotion was only temporary and symbolic, however it did allow him to coordinate the plans and duties of other ships, and we also know that Pike will retain his promotion because we see him as a Fleet Captain in the events of TOS.
As seen in the TOS two-parter The Menagerie, Pike holds the rank of Fleet Captain when he leaves the Enterprise and passes command over to Captain James T. Kirk. As a Fleet Captain, Pike then takes on a role in leading the training of Starfleet cadets, which is what eventually leads to his life-changing accident.
That's everything you need to know about Fleet Captains. For more on Strange New Worlds' Star Trek characters, take a look at our guides to Sam Kirk, Pelia and Amanda Grayson. Or, read our Star Trek Strange New Worlds season 2 review as well as our interview with Anson Mount and Rebecca Romijn, and see which Star Trek captain we think would survive in a zombie apocalypse.
You can also see our ranking of the Star Trek movies and keep up with the status of the Star Trek 4 release date before seeing what's new on Paramount Plus this month, and checking out our picks for the best TV series of all time.