Here's everything you need to know about Star Trek's Ensign Beckett Mariner from Lower Decks. We all love crossovers, and thanks to Strange New Worlds, we all just got a pretty big one.
Recently, Star Trek Strange New Worlds just fans the much anticipated crossover with Lower Decks which saw Star Trek characters from the animated series come aboard the USS Enterprise for a brilliant time travel adventure. This means two distinct parts of the Star Trek timeline just collided, and we loved it.
From the USS Cerritos, Ensign Boimler and Ensign Beckett Mariner were sent back in time and caused mayhem along the way. The pair are best frenemies, with Boimler loving rules and Mariner embracing chaos. Ahead of the Star Trek Lower Decks season 4 release date, and in the aftermath of the crossover, here's everything you need to know about Star Trek's Ensign Mariner.
Who is Ensign Beckett Mariner?
Ensign Mariner is a Starfleet officer who serves aboard the USS Cerritos in the late 24th century under the command of her mother Captain Carol Freeman. While extremely intelligent and capable, Ensign Mariner's career progression through the ranks of Starfleet has been impeded by her insubordination, stubbornness, arrogance, and her unwillingness to take on extra responsibilities.
In fact, Mariner's freewheeling spirit has brought her to the brink of court martial on more than one occasion, despite the fact that both her mother and father hold senior positions within Starfleet. This has meant that Mariner has a complicated relationship with her parents, as well as the rest of her crew.
Despite being a natural leader, Mariner rejected her status as a role model and would often attempt to pick fights with other members of the crew, namely her nemesis Jennifer. However, this relationship soon developed from one of competitiveness to one of romance as the two began dating.
Mariner resigned her commission from Starfleet, before quickly changing her mind, after being assigned to Starbase 80 as a punishment.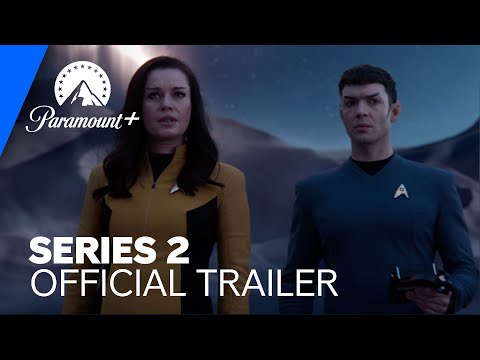 Ensign Mariner's backstory explained
Beckett Mariner's childhood was disrupted by her parents' positions in Starfleet, though she lived for a period of time on Starbase 25. Mariner joined Starfleet Academy when eligible, and was able to cruise through her courses at the top of her class. Her classmates predicted that she would be the first of them to become a Starfleet captain.
Prior to serving aboard the USS Cerritos Ensign Mariner was assigned to an unusually high number of postings because she struggled to settle. In addition to a stint on Deep Space Nine, Mariner was also assigned to the USS Quito, USS Atlantis, and more starships. Though this didn't help her career, it did mean that she gained lots of experience while meeting lots of new people and gaining a reputation across the galaxy and Starfleet for better and worse.
That's everything you need to know on Ensign Beckett Mariner. For more on Strange New Worlds' characters, take a look at our guides to Sam Kirk, Pelia and Amanda Grayson. Or, read our Star Trek Strange New Worlds season 2 review as well as our interview with Anson Mount and Rebecca Romijn.
You can also see our ranking of the Star Trek captains and Star Trek movies and keep up with the status of the Star Trek 4 release date before seeing what's new on Paramount Plus this month, and checking out our picks for the best TV series of all time.