Spider-Man Across the Spider-Verse, the sequel to 2018's Into the Spider-Verse, introduced audiences to more versions of Spider-Man than there are stars in the sky. The sheer variety of Spider-variants, and their distinct uniqueness, is part of what made the new movie so great, and one of the best movies of the year so far.
Travelling throughout the multiverse alongside Miles Morales, audiences were introduced to Miguel O'Hara's Spider Society, and all of its constituent members with the likes of Spider-Gwen, Jess Drew, Pavitr Prabhakar, and Hobie Brown. The last of these immediately became a fan-favorite, voiced by Daniel Kaluuya.
However, Hobie Brown (otherwise known as Spider-Punk) was nearly cut from the movie entirely, due to concerns about the film already having too many characters and Spider-variants. Speaking with EW, producers Phil Lord and Chris Miller reflected on how Spider-Punk was eventually saved.
"Some people were like, 'Is there a way to simplify this? There's so many characters. Do we really need Spider-Punk?'" said Miller, and Lord added that: "He was in and out of the picture for a little while because we weren't sure which elements we were going to stick in this part and which were going to migrate to the next movie."
And, it was the influence of Daniel Kaluuya that meant Hobie was kept in the movie. "Once we got to know Daniel, we rewrote the part so it became more necessary," Miller continued. Lord concluded, "Hobie had to be in the movie because that personality needed to be part of the story."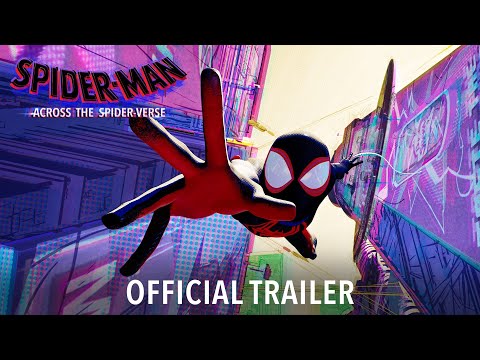 Damn right he did. Hobie Brown is effortlessly cool, acting as a source of inspiration for Miles Morales and illustrating the success of another black Spider-Man from another part of the world (Camden in London, to be precise). Aesthetically, he's brought to life in the movie with some astounding visuals, and we're expecting him to return alongside other Spider-variants upon the Spider-Verse 3 release date.
While the next installment, Beyond the Spider-Verse, was originally intended to release in 2024 the movie has now been indefinitely delayed. The wait for the Hobie Brown might be a long one.
For more on Spider-Man, read our Spider-Verse 2 review before check out our ranking of all the Spider-Man movies, and see the best way to watch the Spider-Man movies in order. You can also learn about the cutest Spider-Man variant, and see our picks for the best Spider-Man villains.
If that's not enough, keep up with the Venom 3 release date, and the Spider-Man 4 release date before seeing all the upcoming Marvel movies headed our way.