Kurt Sutter is a man of many talents. With Sons of Anarchy, he created one of the best drama series of the 2010s and brought us into the orbit of a brutal biker gang. But, away from Sons of Anarchy, Sutter has also plied his trade in the world of movies.
Sutter wrote one of the best Jake Gyllenhaal movies with the script for boxing drama Southpaw and he's directing This Beast for Netflix, which will hopefully be a contender for the best horror movies of whatever year it finally appears in.
Before that, though, Sutter put in a lot of work on a "project at Paramount" that never came to fruition, but sounds like it could have been one of the best vampire movies of the modern era.
Sutter told Deadline: "I don't remember what it ended up being called. At first it was called Sixth Street, a cool origin story of vampires, where vampirism was like a blood disease. I always had this idea of telling a story like that.
"I hooked up with this guy Eli Holzman who had a script from Project Greenlight. I took that script and applied my theory to it, and it became this really cool dark thing. We attached a big producer who attached a big director and then we had Paramount."
While we can't be completely sure, the film in question was likely Inland Saints, which the late Joel Schumacher was attached to direct, with Transformers movies producer Lorenzo di Bonaventura also on board.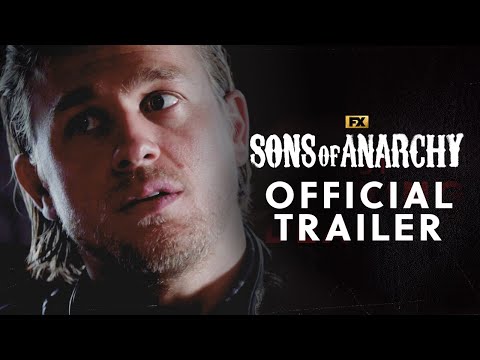 Unfortunately, a mixture of Sutter's own loss of faith in the project, and decisions made by others involved meant that it never came to fruition.
He said: "An awful moment for me came when I was tapping out Act Three of my script, and I'm sitting in my office going 'I have no idea what the fuck I'm writing anymore'. I don't know who these characters are, I don't know where I'm going, I don't know why I'm writing it because suddenly it became Twilight with guns. That is just the worst thing that can happen to you."
I dunno, Kurt. Twilight with guns sounds right up our street. Inland Saints was being sold as a tale of supernatural romance between the leader of a street gang and the daughter of the detective on his tail. We'd watch it, in a heartbeat.
For more tales of Sutter's best TV series, check out our guide to the Sons of Anarchy cast and find out the surprising connection between Jack Nicholson and Sons of Anarchy.
Elsewhere, we've got guides to the new movies coming in 2023, including the Indiana Jones 5 release date and the Dune 2 release date. And you can also check out our picks for the best movies of all time.