Sons of Anarchy is considered by some to be one of the best TV series of all time, while Jake Gyllenhaal is considered by others to be one of the best actors of all time. So it becomes the perfect combination when these two elements meet.
No, Jake Gyllenhaal didn't guest star on an episode of Sons of Anarchy. But he is connected to the show in a unique way, through the means of the very man who brought SoA to life, Kurt Sutter.
As the creator of the drama series, Sutter has also dipped his toes in other movies and TV shows. But one sports movie, in particular, would bring him into the Gyllenhaal universe: Southpaw.
The 2015 drama movie stars Gyllenhaal as Billy Hope, a professional boxer (you hear that, Rocky fans?) who has to battle with his own ambitions and relationship with the sport following a vicious match.
On the surface, Southpaw and Sons of Anarchy might have little in common. But in actuality, both are stories of family and violence, exploring how the two subjects can collide with dramatic results.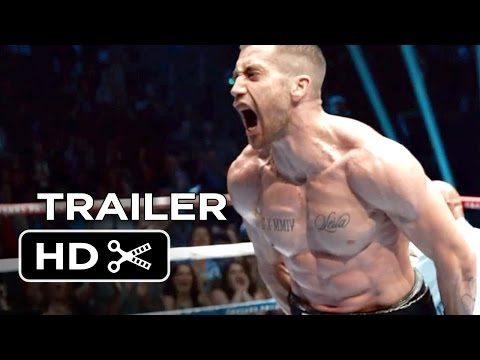 As well as his turn to boxing tales, Sutter also produced the thriller series The Shield, which explored the world of corrupt police officers, and the 2021 science fiction movie Chaos Walking.
With Sons of Anarchy long gone and with the spin-off series Mayans MC shortly coming to a close after the Mayans MC season 5 release date, we can probably expect Sutter to turn to the big-screen once again given that he'll have the freedom to do so.
For more small screen drama, check out everything we know about the Fear the Walking Dead season 8 release schedule and the Yellowstone season 5 part 2 release date. Or, for big screen spectacle, check out all the new movies coming out this year, and our list of what we think are the best movies of all time.