Is there going to be a Shadow and Bone season 3? Since 2021, the Grishaverse has taken Netflix subscribers and the world by storm. Based on two series of books by Leigh Bardugo, Shadow and Bone is a beloved series, but will it be back?
If you need a quick refresher, Shadow and Bone's story follows the orphaned girl Alina, who is revealed to be a prophesied Grisha known as the Sun Summoner. The fantasy show is hands down one of the best TV series on Netflix, so you may be wondering if there will be a season 3 on the streamer. Well, here we break down the series' future among all the recent talks about newly canceled shows online.
Will there be a Shadow and Bone season 3?
Sorry, folks, but Netflix confirmed on November 15, 2023, that Shadow and Bone is canceled after two seasons. That means there won't be a Shadow and Bone season 3 (at least not on Netflix, anyway).
The decision to axe Shadow and Bone was made a month after the 2023 Writers strike ended. Unfortunately, the Grishaverse was part of a long list of series that the streamer decided to shelf along with other Netflix series like Agent Elvis, Farzar, and Captain Fall.
What makes this news extra devastating is that showrunner Eric Heisserer has previously said the show has a three-season plan. Fans were all looking forward to seeing the show's conclusion as it was set to adapt the last book in Bardugo's series Ruin and Rising. So yeah, a lot of us are feeling pretty upset about this cancelation news, to say the least.
Leigh Bardugo has also been hit hard by Netflix's decision. Taking to Instagram, the author wrote how she was "heartbroken" but also "grateful" to have had the chance for the story to be adapted.
What was Shadow and Bone season 3 going to cover?
Season 2 covered the events of the second novel in Bardugo's trilogy, Storm and Siege. So it makes sense that Shadow and Bone season 3 was going to adapt the third book in the Grishaverse, Ruin and Rising.
In this book, Alina has basically been ushered into sainthood thanks to some pilgrims and Soldat Sol (the sun soldiers led by The Apparat). Season 3 would have also likely featured more storylines from the Six of Crows books – the spin-off stories from Shadow and Bone. The Six of Crows books have been tied to the Netflix series since season 1, so we all expected to see the gang of misfits make a comeback, too.
Of course, most of the series revolves around Alina's journey, and the season 2 finale saw her finally using the Cut for the first time (successfully, that is). All this meant that if it went ahead, season 3 might have seen Alina being pulled to the dark side and perhaps craving more power as time went on.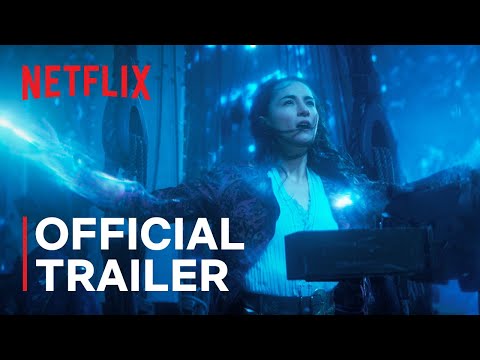 Where can I watch Shadow and Bone?
Despite its new season being canceled, you can still watch the first two seasons of Shadow and Bone on Netflix.
Shadow and Bone is a Netflix original. So don't expect a physical release anytime soon. The good news is that there are also plenty of shows and movies new on Netflix this month to fill the Grishaverse void, too. Silver linings, right?
For more upcoming releases, check out our guides on Wednesday season 2, as well as the Stranger Things season 5 release date. And, if that's not enough, check out our list of the best fantasy series of all time for some magical Shadow and Bone replacements.
You can also check out all the best Netflix movies the platform has to offer and get up to date with the current Netflix price and the secret Netflix codes. And if you'd like to brush up on your fantasy, check out our guides to the Game of Thrones cast and Lord of the Rings cast.