Saving Private Ryan, the Steven Spielberg movie responsible for catapulting Matt Damon's career to new heights, has reached a milestone today — it's been exactly 25 years since the war movie was released in theatres.
The 1998 drama movie takes place towards the end of WWII in Normandy, France. It follows Captain John Miller (Tom Hanks) and a group of soldiers as they journey to extradite the missing Private Ryan (Matt Damon) from the frontlines before it is too late.
As the titular Private Ryan, Damon was instrumental to the plot of the Steven Spielberg movie — and the actor revealed in an interview with GQ how Spielberg influenced his relationship with the rest of the cast.
"Spielberg made me not go to boot camp so that the other guys would resent me," the Oppenheimer cast member recalled. "They all went through this experience, and they all bonded, but because I was the character they were looking for, and they resented this guy that they were risking their lives to go find, Steven purposefully kept me away from them."
This, Damon added, led to some "amazing" scenes that helped amplify and channel this real-life resentment — and this realism no doubt contributed to Saving Private Ryan becoming one of the best movies of the year, if not the decade.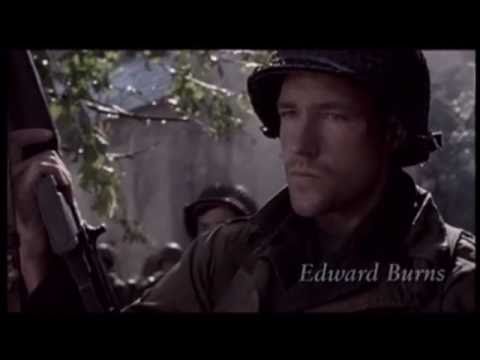 Along with everything new on Netflix, you can watch Saving Private Ryan on the streaming service now. Or, watch Damon revisit his war movie roots in new movie Oppenheimer.
For more on the new Christopher Nolan movie, check out our articles on the Oppenheimer ending, how to watch Oppenheimer, where to watch Oppenheimer in 70mm IMAX, whether to watch Oppenheimer or Barbie first, and our Oppenheimer review.