According to The Notebook director Nick Cassavetes, Ryan Gosling tried to make the romance movie set his own mojo dojo casa house, with the actor allegedly asking for his co-star, Rachel McAdams, to be replaced.
In an interview with VH1, Cassavetes recounted the turbulent moment that came early in the filming process for the '2000s movie. "Maybe I'm not supposed to tell this story, but they were really not getting along one day on set. Really not," the drama movie director recalled.
"And Ryan came to me, and there's 150 people standing in this big scene, and he says, 'Nick come here.' And he's doing a scene with Rachel and he says, 'Would you take her out of here and bring in another actress to read off camera with me?' I said, 'What?' He says, 'I can't. I can't do it with her. I'm just not getting anything from this.'"
"We went into a room with a producer; they started screaming and yelling at each other. I walked out. At that point, I was smoking cigarettes. I smoked a cigarette and everybody came out like, 'All right let's do this.' And it got better after that, you know?" He added.
"They had it out… I think Ryan respected her for standing up for her character and Rachel was happy to get that out in the open. The rest of the film wasn't smooth sailing, but it was smoother sailing."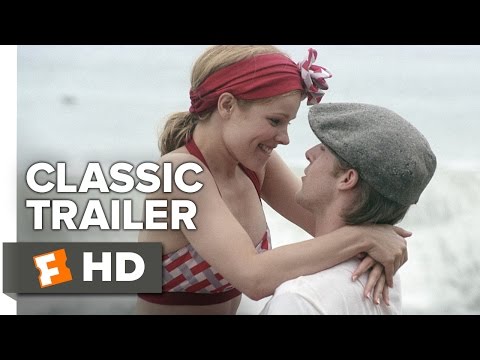 And as we know, the rest is history. The Notebook ended up becoming one of the best movies of the romance genre, and nearly 20 years later, Gosling and McAdams are continuing to thrive as some of the best actors in the industry.
Arguably, Gosling was showing some Kenergy before he even knew what Kenergy was, so be sure to check him out as a Barbie cast member in the new movie now. You can also check out our Barbie review, our feature on why the patriarchy is the real villain of the Barbie movie, and our guides on the Barbie ending explained, the Barbie soundtrack, and why Ken hates Ken.