Russell Crowe has your back. No, really. Want a comedy that makes your stomach hurt from laughing too much? Well, Russell Crowe has The Nice Guys. Want an oceanic war epic? He's got Master and Commander. And if you're in the mood for one of the best drama movies that takes a trip back in time, he's got Gladiator.
Gladiator, released in 2000, didn't exactly fly under the radar. It became the second-highest grossing film of that year, second only to Mission Impossible 2, and would win five Academy Awards including Best Picture.
So we couldn't be more excited for the Gladiator 2 release date, which has Ridley Scott back in the director's chair for another big budget historical drama. (Once he's all done and dusted with the Napoleon release date, of course.)
With the Gladiator sequel slated to hit screens in 2024, there's never been a better time to sit back, relax, and enjoy the good old fashioned bloodshed. It's a thumbs up from us!
Honestly, Gladiator definitely stands as one of the greatest Russell Crowe movies for us, and probably one of the best 2000s movies ever, too. A combination of next-level visuals and a genuinely inciting narrative, Gladiator is pretty perfect on every level. Plus, it has Joaquin Phoenix playing one of the best movie villains of all time, which is just another reason to add it to your watchlist.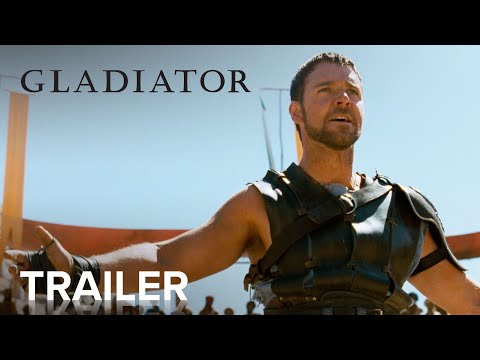 If you don't already have an Amazon Prime Video account, you can sign up for one here. And once you're in, you can take a look at all the best Amazon Prime horror movies and best Amazon Prime movies now streaming. And if that's not enough, check out everything new on Amazon Prime this month.
For more of the man in the gladiator arena, take a look at the reason why Russell Crowe hated Gladiator's best line. We also got to speak to Crowe himself recently, so you too can find out why The Pope's Exorcist became his first horror movie.
You can also take a look at the best war movies to watch now, and see what the rest of the Gladiator cast has been up to with our list of the best Joaquin Phoenix movies of all time and our Beau is Afraid review. Don't forget to take note of all the new movies coming out this year and the best movies of all time, too!