Everyone loves a good sports movie and, sometimes, the underdog action movies playing out on the big screen are so immersive that it feels like you're out on the pitch, or up there in the ring.
For most of us, that's as far as the experience goes. But some new movies have a bigger effect than others, and that seems to be the case at certain screenings of the latest Rocky movie Creed 3 in Europe.
The Michael B Jordan movie weaves a thrilling conflict between a freshly retired Adonis and his former friend Damian Anderson – played by movie villain of the moment Jonathan Majors – and you can find out what we thought of it in our Creed 3 review.
While our enjoyment of the movie didn't lead to us fighting in the aisles, Deadline is carrying reports from a number of news outlets in France and Germany suggesting that, at some screenings, that's exactly what's happening.
In fact, the article states that some independent cinemas in France have pulled Creed 3 from their schedules after around a dozen disturbances over the weekend. In one screening, a security guard was reportedly injured in a melee involving flying bottles, while 500 people were evacuated after a mass brawl in one town's multiplex.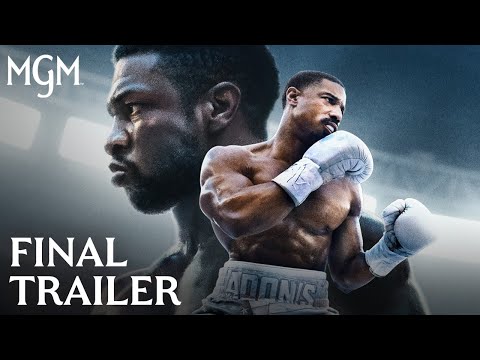 Similar incidents have been taking place in Germany, with cinemas in cities including Bremen, Hamburg and Essen pulling the movie from schedules. A source told Deadline that these scuffles were "isolated incidents" and didn't speak to anything broader.
Regardless, Creed 3 is having a grand old time at the box office and has already cracked the $100m worldwide milestone, which is mighty impressive.
For more about Creed, we've got the Creed 3 ending explained, why is Rocky not in Creed 3, and everything you need to know about the possible Creed 4 release date. And to find out about the Japanese animation that influenced Jordan, we've got you covered on the best anime movies and the best anime series.