Is Outlander season 7 streaming? With season 7, we're once again traveling back in time to see what's in store for the best Outlander characters following an explosive season 6.
Season 8 will end Outlander, but we've got some time with our favorite Scot left. So, while we anxiously await fates in what will likely be an epic final chapter, let's figure out where we can catch the latest episodes, which see Claire and Jamie pulled back into conflict once again (more on that in our Outlander season 7 review).
Here's the breakdown of how to watch Outlander, including if it's on any of the best streaming services and what you need to access the episodes.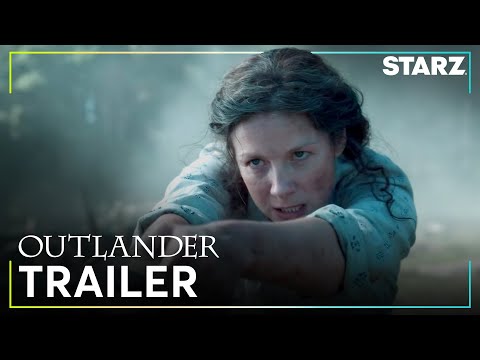 Where can I watch Outlander season 7?
In the US, Outlander season 7 part one releases weekly on the STARZ channel at 8 p.m. ET/PT following the premiere on June 16, 2023. Episodes also stream at midnight PT on Fridays on the STARZ app.
In the UK, it'll stream on Lionsgate Plus instead, which you can buy as an add-on channel on Amazon Prime Video. This covers Outlander season 7 part one; part two will release the same way but at a later date.
Is Outlander season 7 streaming?
Outlander season 7 is streaming on the STARZ app, every Friday at midnight PT from June 16, 2023, onwards.
Good news for cable cutters, you can buy a STARZ subscription independent of the network's cable channel to watch season 7. For UK fans, you can stream the series on Lionsgate Plus.
Is Outlander season 7 on Netflix?
Outlander season 7 will not be on Netflix. It's not a Netflix original, and there's no deal with the streaming service.
We don't expect it to ever be on Netflix while STARZ has its own streaming platform.
Is Outlander season 7 on Disney Plus?
Outlander season 7 won't stream on Disney Plus and is unlikely to ever be on the service.
STARZ currently owns the rights and opted to release season 7 weekly on their own app. Luckily, if you have a Disney Plus subscription, there are plenty of other options.
Is Outlander season 7 on Prime Video?
Outlander season 7 will not stream for free on Amazon Prime Video, Amazon has no streaming rights to the series' latest episodes.
Sign up for a free trial here to check out what else is on Prime Video. Similar to the reasons behind season 7 not being on other services, STARZ is keeping season 7 in-house.
Is Outlander season 7 on Blu-Ray?
Outlander season 7 doesn't have a Blu-ray release date yet, but we think it will eventually come to physical media just like season 6 did.
Unlike other services, STARZ does allow physical format releases for some of its content. Outlander season 6 was released on Blu-ray so we think season 7 will get the same treatment.
Find out how many episodes of Outlander season 7 are there and read about Roger and Brianna in our Sophie Skelton and Richard Rankin interview. And we also have answers to the tense questions of does Jamie die in Outlander and what's wrong with Brianna's baby.
Or, for more streaming options, check out the best TV series of all time, our picks for the best Disney Plus shows, and the best Netflix series.