Who does Florence Pugh play in Oppenheimer? Christopher Nolan has attracted many of Hollywood's brightest stars to appear in his newest movie, with Oscar nominee Florence Pugh among the ensemble of this historical drama.
Oppenheimer is arriving in cinemas this week, with the enormous star names of the ensemble Oppenheimer cast playing important figures around the project that developed the atomic bomb. It's one of the most exciting new movies of 2023 and we have high hopes that it will join the ranks of the best Christopher Nolan movies.
Ahead of the Oppenheimer release date, it's worth looking into the Oppenheimer true story in order to learn more about the characters showing up in what could be one of the best movies of the year. So let's find out: who does Florence Pugh play in Oppenheimer?
Who does Florence Pugh play in Oppenheimer?
Florence Pugh plays Jean Tatlock in Oppenheimer, with whom J Robert Oppenheimer had a romantic relationship before and during his relationship with his wife, Kitty.
Oppenheimer and Tatlock first met in the 1930s, and she introduced him to radical left-wing politics during the course of their romance. Florence Pugh will play Tatlock as one of the lead members of the Oppenheimer cast, alongside Cillian Murphy in the title role.
Who was Jean Tatlock?
Jean Tatlock was a member of the Communist Party, who worked as a reporter for the party's publication.
She became interested in leftist politics early in her life and worked as a reporter for the Western Worker. She met J Robert Oppenheimer in the 1930s when he was teaching at Berkeley and she was a graduate student, a decade his junior. Tatlock introduced Oppenheimer to Communist Party figures, and these meetings were used against him during his security hearing after the war.
The couple continued seeing each other for several years – some reports suggest he proposed multiple times – and this even continued when Oppenheimer married his wife Kitty, played in the movie by Emily Blunt, in 1940.
Tragically, Tatlock took her own life in 1944 at the age of just 29, while under FBI surveillance due to her politics. Tatlock had received treatment during her lifetime for clinical depression and some historians suggest that her struggles around her sexuality, which she reportedly saw as a pathological condition, may have contributed.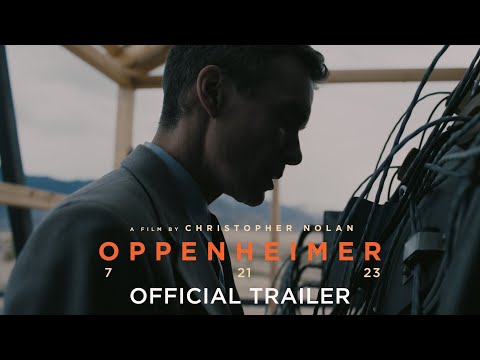 We've got everything you need to know about Nolan's brand new historical epic, including how to watch Oppenheimer and the Oppenheimer age rating. We've also explained how Robert Pattinson got Oppenheimer made and discussed the ways Christopher Nolan is competing with himself, which we love.
Meanwhile, you can also find out about the biggest 2023 movies this summer, including the Barbie movie release date and The Meg 2 release date. And if you're planning a Barbenheimer double bill, we've explained whether you should watch Oppenheimer or Barbie first.