Christopher Nolan is known for using the same actors over and over again in his movies, such as Christian Bale in the Dark Knight Trilogy and The Prestige, or reusing Tom Hardy three times. Oppenheimer will be his sixth collaboration with Cillian Murphy, but the first time Murphy has led a Nolan movie. Oppenheimer seemingly features every white working actor today, but one who unfortunately isn't returning is Tenet's Robert Pattinson.
However, Christopher Nolan revealed in a recent interview with Tara Hitchcock that Robert Pattinson was the main inspiration behind the Oppenheimer film, and we have him to thank for the bleak summer's day that's coming up (just make sure you do a Barbie chaser).
Nolan explained the link between science fiction movie Tenet and science fact movie Oppenheimer; "I wrote a thing about this incredible moment that Oppenheimer and the scientists of the Manhattan Project had, where they could not completely eliminate the possibility that when they triggered that first gadget – that first atomic device – they might start a chain reaction that would destroy the world. And we use that as a metaphor for Tenet, which Rob was in."
Nolan continued; "As a wrap gift, he [Pattinson] gave me a book of Oppenheimer's speeches from the 1950s, where you're reading these great intellects trying to deal with the massive consequences of the way in which they've changed life forever, for all of us. And I really got hooked, and got hooked on the story."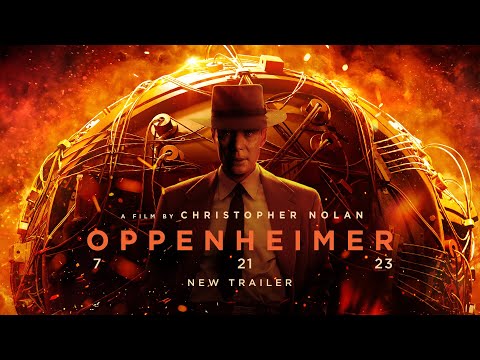 Nolan turned the Oppenheimer idea into a script very fast, and assembled a monster cast of massive stars super-quick. The cast includes Robert Downey Jr, Matt Damon, Gary Oldman, Kenneth Branagh, Matthew Modine, Emily Blunt, Florence Pugh, Josh Hartnett, Jack Quaid, Rami Malek, Alden Ehrenreich, and many more. The thriller movie is preparing to blow all of our faces off on IMAX and/or 70mm on July 21, 2023.
Check out our guide to the best movies based on a true story.