We've all known the horrible feeling of seeing that the best TV series we've been watching has been cancelled, cut off in its prime. However, the best fantasy series on Netflix could be given a second lease of life, according to its director.
Inspired by one of the best '80s movies ever made, The Dark Crystal Age of Resistance was released in 2019 and promptly became the best fantasy series Netflix has ever made. It's certainly the most ambitious, with its innovative use of puppetry from the Jim Henson Company rather than CGI to bring its spectacular locations and characters to life.
A year after the series debuted on the streaming service, Netflix announced that it would not be making a season 2. Gelflings and Skeksis alike were deeply upset that we wouldn't get more from the stunning world of Thra.
Louis Leterrier directed all 10 episodes of the show and, while promoting his new movie ahead of the Fast and Furious 10 release date, he told Gizmodo that he is still holding out hope that The Dark Crystal has a future.
"I won't tell you [about where the story would have gone]. Because I still have hope that it can come back," he said. "I mean, who would have thought that 37 years later that [we would've been able to bring Dark Crystal back]? So, I have high hopes."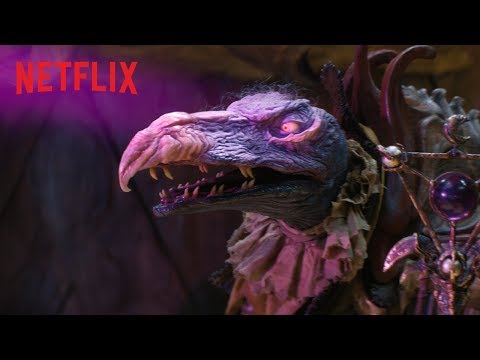 But we probably shouldn't get too excited immediately. Even Leterrier thinks it might be a while before someone is given the keys to the kingdom, and the freedom required to make such an expensive and ambitious series.
He said: "You know, it might not be me. It might be my grandson or, you know, Jim Henson's great-grandson, but somebody will direct the rest of this show because we need to tell that story. And beyond. I mean, Thra is a place we want to go to."
We'd certainly want to go back there. It's one of the best Netflix series ever, and there's a whole lot more story to tell. Everything is better with puppets.
For more great streaming entertainment, check out the best Netflix movies, the best Amazon Prime movies, the best Apple TV shows, and the best Disney Plus shows.