Looking for the perfect movie to watch this weekend? Well, look no further because Arrival is now streaming on Netflix in the US. Whether you have seen it before or not, you absolutely must watch it while it's on the streaming service, as it is quite literally one of the best science fiction movies ever made and now one of the best Netflix movies, I guess?
When it was released in 2016, Arrival marked director Denis Villeneuve's first real foray into the sci-fi genre, and he hasn't looked back since. Previously better known for making some of the best thriller movies of the 2010s in Prisoners and Sicario, Villeneuve stunned the film world with his glorious interpretation of an alien movie. Arrival is far more concerned with mankind's relationship with the unknown rather than city-destroying extra-terrestrials, and it is a simply beautiful movie.
Now, if you live in the US and have an active subscription to the Netflix service, you can watch Arrival and see for yourself. We promise you Arrival is the crème de la crème when it comes to everything new on Netflix right now.
The time travel movie (of sorts) stars Amy Adams as Louise Banks, an expert linguistics professor who is recruited by the US army to communicate with alien life known as 'heptapods'. With the help of Ian Donnelly (Jeremy Renner), Louise helps the whole world understand what these mysterious visitors want from Planet Earth, and she also unravels the very purpose of her own life in the process, too.
Be warned, Arrival is sure to get you feeling emotional and will probably have you questioning mankind's place in the universe, too. But hey, a little existential pondering never did anyone any harm, did it?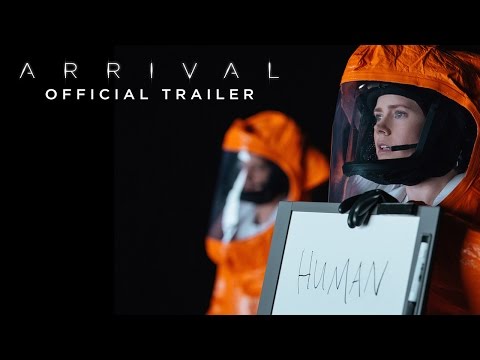 Since the success of Arrival, Villeneuve has tackled massive IPs and franchises such as Blade Runner and Dune. Sadly, the Dune 2 release date has been delayed until next year, but we are sure it will be worth the wait to see what Villeneuve has crafted next.
For proof of just how emotionally affecting Arrival is, find out why Jeremy Renner wept after seeing Arrival for the first time. Speaking of Renner, here are all the upcoming Marvel movies so you can see if and when he will pop up in the MCU again. Alternatively, check out what's going on in the DCU now and who will be filling Amy Adams' role as Lois Lane for the Superman Legacy release date.
To get more out of your Netflix subscription our guide to all the secret Netflix codes for 2023.