Why did the Skrulls try to kill Gravik in Secret Invasion? We're but one episode away from the MCU series' finale, and things are starting to unravel for New Skrullos' leader, Gravik.
If you're caught up on the Marvel Cinematic Universe and have read our Secret Invasion episode 5 recap, you'll know all about the twists and turns in this week's installment, including Nick Fury's extracurricular activities (more on that in The Harvest explained), but what the heck was going on with the Skrulls' assassination attempt on Gravik?
Thanks to Gravik's Super-Skrull powers, the young extremist survived, but why did his followers turn against him in the Marvel series? Let's dig into why did the Skrulls try to kill Gravik in Secret Invasion episode 5. Spoilers ahead.
Why did the Skrulls try to kill Gravik in Secret Invasion?
Skrulls tried to kill Gravik because of his willingness to sacrifice his own people, including the New Skrullos base, and his cruelty. They are also angry he hasn't killed Nick Fury.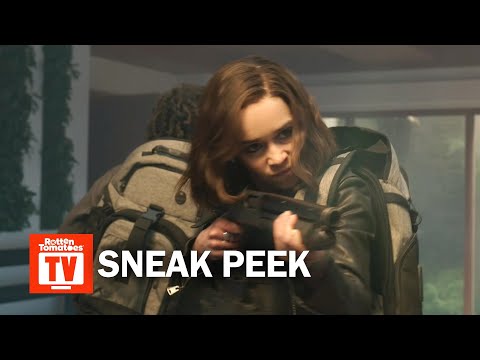 Gravik has murdered multiple Skrulls in the name of his cause, often doing so with little empathy. He has gained power by taking it, insisting New Skrullos is not a democracy. Other Skrulls, despite believing in his mission, are afraid of him and disagree with his blasé attitude when it comes to letting his own soldiers die. It turns out they don't want to be ruled by fear.
There is also an inherent power imbalance due to how heavily Gravik has been modified using the Super-Skrull machine, especially with his flora colossus abilities from Groot's DNA.
We've got lots of content on the series, so why not explore the Secret Invasion release schedule, find out how to watch Secret Invasion, and check out the Secret Invasion TV series and comic differences?
Or for more on the MCU's corners, here's how to watch the Marvel movies in order, the Marvel Cinematic Universe upcoming movies and the Avengers Secret Wars release date. But for a different style, find a new best TV series to watch.