Is Secret Invasion streaming? The noirish spy corner of the MCU set up by Captain America: The Winter Soldier is finally back online.
The Marvel Cinematic Universe TV series from Disney Plus is led by Samuel L. Jackson's secretive and calculated Nick Fury, and sees big names like Emilia Clarke and Olivia Colman enter the fray as new MCU characters.
Who's a Skrull, who can we trust? All will be revealed when the Secret Invasion release date comes around. But for now, the big mystery is how to watch Secret Invasion, and it's easily solved below.
Where can I watch Secret Invasion?
You can watch Secret Invasion on Disney Plus with a subscription starting from June 21, 2023.
All Marvel series go onto Disney's streaming platform, and Secret Invasion won't be any different. You'll need a subscription to watch the episodes when they drop weekly.
Is Secret Invasion streaming?
Secret Invasion will indeed be streaming after its June 21, 2023, premiere. And Disney Plus is the service it's on.
Secret Invasion is a streaming show, so won't get any traditional network premiere. You can stream it over the internet on Disney Plus.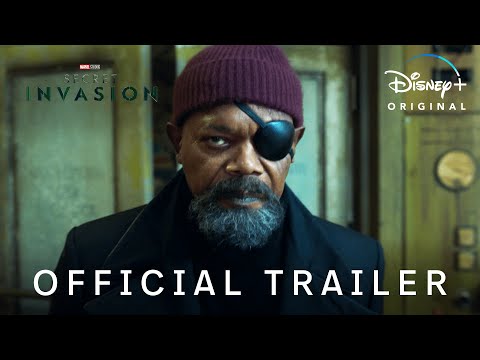 Is Secret Invasion on Netflix?
Secret Invasion isn't on Netflix, and likely never will be. Disney has no deal with Netflix to give them streaming rights to the series. Why not watch the best Netflix series instead?
Is Secret Invasion on Disney Plus?
Secret Invasion is available on Disney Plus following its June 21, 2023, release date!
The episodes release weekly for subscribers. You can see it alongside other Disney Plus shows when new episodes drop every Wednesday.
Is Secret Invasion on Amazon Prime?
Secret Invasion will not be on Amazon Prime Video, as it will stream exclusively on Disney Plus when it releases.
There's a host of other content on Amazon Prime Video as alternatives, check out our best Amazon movies.
Is Secret Invasion on Blu-Ray?
There is no Secret Invasion Blu-Ray release scheduled. Sadly, Disney doesn't release Marvel series on physical media yet.
It would be great if this changed because we've recently seen content removed from Disney Plus.
Now that you know where to catch the new series, find out how many episodes of Secret Invasion will there be and visit our Marvel's Phase 5 explainer to read up on the new movies. We've also got an open letter to Kevin Feige about the future of Marvel.
Or, away from the world of superheroes, see what we chose as the best TV series of all time.