Ms Marvel's introduction to the MCU was a big deal, in many different ways. Not only is she the first Muslim superhero to lead her own series in the franchise, but she could also be the key to bringing the Young Avengers to life. Either way, Kamala Khan has a "bright" future ahead of her, according to Mary Livanos, producer on The Marvels.
We may be 15 years deep into the MCU now, but there are still so many fascinating avenues the franchise can take us down in upcoming Marvel movies and Marvel series. It's very likely we will see the Young Avengers at some point, with Marvel characters like Kamala Khan, Kate Bishop, and America Chavez already established in this cinematic universe.
In an interview with The Digital Fix ahead of The Marvels release date, we asked Mary Livanos about Kamala's potential place in the Young Avengers team, and she offered us some insight: "What's great in this film is that Ms Marvel gets to be a part of a team for the first time… What the future may hold, I can neither confirm nor deny anything, but I think the future is bright for her."
Obviously, the secrets of Marvel's Phase 6 and beyond are heavily guarded, so we can't expect Livanos to directly confirm any plans for the Young Avengers. That said, the reference to Ms Marvel learning to be part of a team definitely suggests this experience is going to stand Kamala in good stead for whatever may occur in her future as a superhero.
On that learning curve, Livanos added: "She's been Jersey's very own, singular superhero, and she could have only ever dreamed to be teamed up with Captain Marvel. It's literally her dream. But over the course of this film, she comes to understand the weight that heroism at this level carries. So, she comes away from the story with a lot of learning lessons and certainly is wiser for future installments."
We're sure Kamala's overriding emotion coming away from the events of this new movie will be sheer excitement and bewilderment at the fact she has just helped to save the universe alongside her idol. The idea of assembling any kind of superhero team is unlikely to be a top priority for Kamala just now, but she's in a similar position to Peter Parker circa 2018, where rubbing shoulders with Earth's Mightiest Heroes would be too good an opportunity to turn down.
Still, there is still some way to go in Marvel's Phase 5 and we've no official word of any Young Avengers projects in the foreseeable future. But, as we know, Kevin Feige is always plotting behind the scenes, and nothing happens by accident in the MCU. The fact that Kamala and a bunch of other teenage heroes have already been introduced at this stage suggests that Marvel is at least considering a Young Avengers storyline.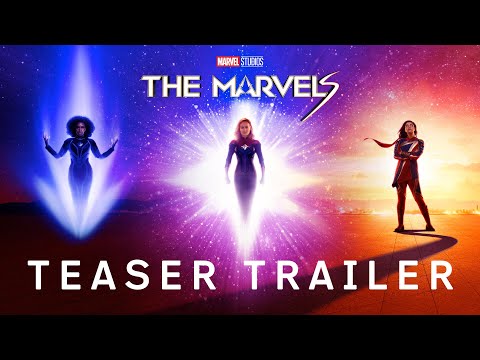 If I were to hazard a well-educated guess, I would say that after the events of Avengers Kang Dynasty and Avengers Secret Wars, the old guard of heroes may be a little thin on the ground. It would make sense, then, to let the likes of Kamala usher in the new era from that point on.
We'll just have to wait and see, but until then, you've plenty of time to watch the Marvel movies in order and find as many pieces of the Young Avengers puzzle as you can. Alternatively, you can check out our list of the best Marvel villains and speculate who the team could face off against. If you just can't keep your mind off the future, though, you could look ahead to projects like Deadpool 3 and Spider-Man 4.