He's already the ultimate space dad as Mando. This year, he became our favorite apocalypse dad in The Last of Us. And now, Pedro Pascal may well become the daddy of the MCU, as he looks to have bagged the role of Reed Richards in Fantastic Four.
MCU fans have long postulated over the Fantastic Four release date and which actors would form the first family of Marvel. In many ways, this upcoming Marvel movie may be the most anticipated of them all — Avengers Secret Wars aside — and we are now a huge step closer to knowing who will take on the iconic role of Reed Richards.
According to Deadline, Pedro Pascal "is in talks to play the leader" of the legendary superhero team. Apparently, "a deal is far from done" at this stage, but insiders suggest negotiations are "headed in the right direction," with scheduling seemingly the main thing standing in the way now.
Of course, we shouldn't count our chickens just yet, but this is definitely the closest we've gotten to a confirmation as to who will play the Marvel character. You'd assume that, the fact this news has broken, would suggest Marvel are very keen to make Pascal their man, and I can't imagine a world where the actor doesn't make this role fit into his schedule, as busy as he may be.
Pascal does have the Gladiator 2 release date to consider — a project expecting to start shooting before the end of this year — as well as The Last of Us season 2, which should go into production next year. Still, there's every chance Reed Richards will be the lynchpin of Marvel's Phase 6, and playing a character of that magnitude is not the kind of opportunity that actors get very often.
Of course, Pascal has a brilliant relationship with Disney already thanks to his work on The Mandalorian. It's highly likely that has contributed to this potential decision on Marvel's part, but credit where it's due, Pascal is just a damn likeable guy, too. One thing's for sure, he will bring a great energy and charm to Reed Richards if he does indeed secure the role.
Pascal is a very recognizable face right now, and that will also factor into Marvel's decision. Let's not forget this is a company looking to steady the ship after a faltering Phase 5 run which has seen Ant-Man 3 and Secret Invasion take a critical bashing, and new movie The Marvels failing at the box office. Marvel needs a win — and a distraction — and announcing Pascal as Reed Richards would achieve both those things.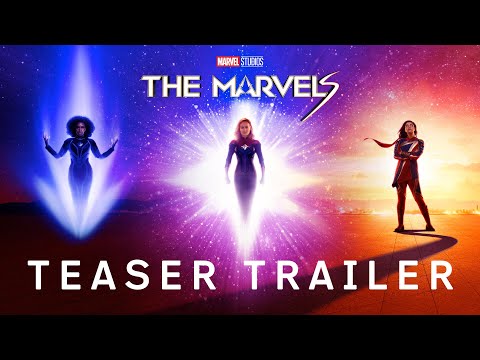 Do I think he's the right man for the job? Probably not, to be frank. I quite liked the idea of Rahul Kohli taking on the role, but I think there are far worse options out there than Pascal, too. He's an actor who has fun with his roles, but has also proven he can do the more serious stuff (see The Last of Us), which gives Marvel plenty to play with.
What's really exciting is that, once Reed is announced, we can expect the remaining members of the Fantastic Four team to follow swiftly after, I'm sure. Until then, let's see how far we can get into watching the Marvel movies in order (again) before Pascal officially joins the MCU. Or, we can think about the future some more, and look ahead to Deadpool 3 and the Captain America 4 release date, both of which are just as exciting as Fantastic Four.