Kevin Feige can take a lot of credit for the success of the Marvel Cinematic Universe and, even from his earliest days at the helm of Marvel Studios, he wanted as much control of these characters as possible. In fact, he "hated" it when other studios had their hands on Marvel heroes, and decided to change that as soon as possible.
In the new book MCU: The Reign of Marvel Studios by Joanna Robinson, Dave Gonzales, and Gavin Edwards, Feige said the studio "didn't have the control" he wanted over Marvel characters where the rights had been sold to other companies, such as Spider-Man. Feige had grand plans for these super-powered beings (our timeline-hopping Marvel movies in order guide makes that clear), so he needed them all in one place and under his control.
Marvel Comics writer and Thor producer Craig Kyle explained that Feige made his feelings on this clear to Marvel Entertainment's then-boss Avi Arad. Kyle said: "Kevin was in there to make great movies. That could never be a guarantee until we could actually control the process."
Feige has very much been proven right in this respect over the years, with the core Marvel universe delivering many of the best superhero movies of all time. Something as impressive and packed with heroes as Avengers: Endgame wouldn't have been possible without the rights to these characters living underneath the same roof.
Imagine those movies if we hadn't had Spider-Man's heart-breaking farewell at the end of Infinity War, or if the franchise hadn't been able to build Hulk into a fully-rounded character as well as a mean, green fighting machine. They just wouldn't be the same.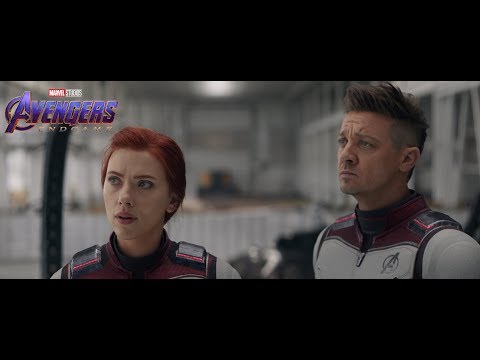 In fact, Feige's control has now tightened even further. When Disney acquired 20th Century Fox, the company also got the rights to the Fantastic Four and all of the X-Men characters. The first fruit of that will be Deadpool 3 existing within the MCU, but we know that upcoming Marvel movies will bring in our favorite mutants and Mr Fantastic's crew – whether John Krasinski gets the Reed Richards gig full-time or not.
We have to admit that Marvel Phase 5 has been a bit up and down so far in terms of quality. As our Loki season 2 review makes clear, we're having a great time with the newest Marvel series, but recent new movies and shows – sorry, Secret Invasion – have wobbled.
However, there's a sense that this is all a build-up to the big moment, in which all of the new heroes arrive and usher the MCU into Feige's new era and (we hope) its best movies yet. There's so much more in his control now that it can't help but work, if he's half as good as we know he is. Roll on Marvel Phase 6!
We'll know a lot more about Feige's plans for the future of our favorite heroes and Marvel villains when the Fantastic Four MCU release date comes around in 2025. But next up, we've got The Marvels, bringing together Brie Larson, Iman Vellani, and Teyonah Parris as some seriously badass heroes.
In the meantime, we'll keep enjoying what's new on Disney Plus, especially as we think that Loki cliffhanger just reset the multiverse. The possibilities are endless!