James Gunn's latest trailer for the new movie Guardians of the Galaxy Vol 3 has dropped, and along with teasing some emotional stories, it looks like the cuteness factor has been turned up a notch for the film.
In the new teaser, released during the Super Bowl, fans got a peak at the upcoming Marvel movie. Star-Lord (Chris Pratt) is back with his crew and must face the new Marvel villain, The High Evolutionary (Chukwudi Iwuji) – who is obsessed with creating a 'perfect world'. The trailer showed us explosions, tears, and a glimpse of a fluffy round ball creature with four ears and a massive mouth.
This new MCU character has since become the talk of the town, with Gunn himself posting a close-up picture of the mysterious little guy to Twitter.
Answering a fan's question regarding the identity of the fluffy ball, the filmmaker revealed that the new cute character is named "Blurp."
Blurp is a new character, seemingly designed for the science fiction movie as opposed to coming from the Marvel comics.
In the trailer, we didn't get a full introduction or any indication of how the character will factor into the plot of Guardians of the Galaxy Vol 3, either. So, fans will have to wait till the superhero movie hits theatres on May 5 2023, to see Blurp's role for themselves.
Blurp is just the latest cute mascot to enter the universe of Guardians of the Galaxy. Previously, Gunn stole hearts with 'Baby Groot', and in Guardians of the Galaxy Vol 3, Burp will be sharing the cuteness spotlight with 'Baby Rocket'.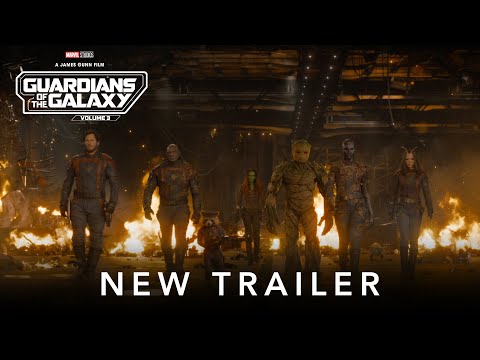 Gunn has proven that he not only knows how to make a successful action movie, but also knows the way to our hearts via fluffy and big-eyed companions. So, get ready to buy those inevitable Blurp plushies in the future, friends.
For more Marvel upcoming releases, here is everything we know about Marvel Phase 5, and everything we know about Ant-Man 3. Ant-Man and the Wasp: Quantumania hits theatres on February 17, 2023. For more marvelous information, here is everyone in the Ant-Man cast, and a breakdown of the movie villain Kang the Conqueror.