How to watch Ant-Man 3. Get your magnifying glasses at the ready because the Marvel Cinematic Universe's smallest heroes are about to hit the small screen once again in Ant-Man and the Wasp Quantumania.
That's right Ant-Man 3 is about to hit theatres, and all of your favourite Ant-Man characters are heading to the Quantum Realm. This isn't your typical Marvel movie, though. It'll introduce the new big Marvel villain, Kang the Conqueror (Jonathan Majors), who's going to make Scott Lang (Paul Rudd) an offer he can't refuse.
Want to know more? Well, read out Ant-Man 3 review… although there are no spoilers in there, so you'll have to watch the newest MCU movie to find out exactly what happens. But how can you watch Ant-Man 3? Don't worry. We've got the answers for you, MCU fans.
How to watch Ant-Man 3
Ant-Man 3 will hit cinemas on February 17, and like all MCU movies, it's a theatrical exclusive, which means you're going to have to brave the cold if you want to see Scott, Hope and Cassie's next big (or little) adventure.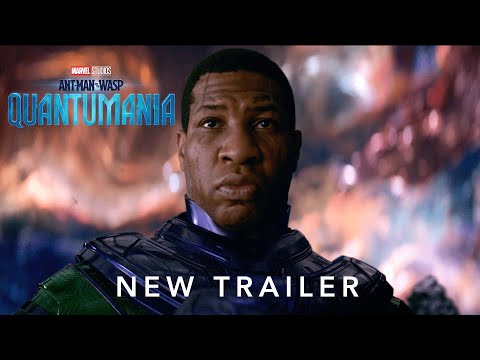 Can I stream Ant-Man 3?
At the time of writing, you can't stream Ant-Man 3, but we do know what streaming service it will be available on when the House of Mouse decides its time in cinemas is over. Ant-Man 3 will be available to watch on Disney Plus.
When will it be available to watch at home? Well, that's a more challenging question and depends on how successful Ant-Man 3 is in theatres. If it's a big success, then it will probably follow Wakanda Forever's lead and arrive on the streaming service after a few months.
If it's less successful, like the animated movie Strange World, it could be available to watch from the comfort of your sofa in 45 days or so.
Can I watch Ant-Man 3 on Netflix?
No, since the launch of Disney Plus, all Marvel movies go straight to Dinsey Plus when they go to streaming.
Can I watch Ant-Man 3 on Amazon Prime?
Eventually, you'll be able to buy or rent a digital copy of Ant-Man 3 on Amazon, but that won't be for a few weeks yet. We'll keep this guide updated as to when Ant-Man will hit Prime.
If you want to know more about the future of the Marvel Cinematic Universe, then check out our guide to Marvel's Phase 5, where we break down everything you need to know about new movies like Guardians of the Galaxy Vol 3, The Marvels, and Thunderbolts.
If you're desperate to know more about Scott Lang's newest adventure, we've got articles explaining the Ant-Man 3 ending, who plays MODOK, and a list of everyone who dies in Ant-Man 3. If that's not enough, we also have a guide to the Ant-Man 4 release date.