The newest Marvel movie is here in the form of Guardians of the Galaxy Vol 3, and boy, it is breaking hearts. We've done an extensive deep dive in our Guardians of the Galaxy Vol 3 review, but just know, it's not for the faint-hearted.
We think this is most definitely true for the Guardians of the Galaxy cast too, who together have appeared in some of the best superhero movies of all time. (Or, in the Marvel Cinematic Universe at least.)
And though we'll still be obsessing over the Guardians of the Galaxy Vol 3 tracklist, or adding its antagonist to our collection of the best Marvel villains ever, a few of the cast members are ready to say goodbye to their on-screen counterparts in the Marvel movies.
One of whom is Dave Bautista, who plays the hilariously unsubtle Drax (most of the time you can't see him, because he's invisible, of course). Following the release of the new movie, Bautista has said his goodbyes to the character over social media, giving audiences something else to cry about.
Taking to Twitter to post a heartfelt farewell to the character and fans, he wrote, "Every day I say a little prayer for Drax. The role that changed my life. Forever grateful to the fans and my Guardians family. What a magical journey it's been. Thank you for letting me be your Drax."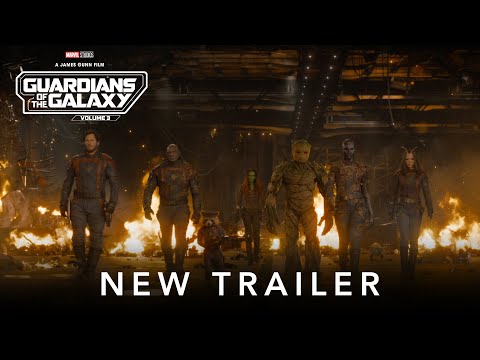 The tweet was accompanied by a short video of Bautista lip-syncing to the song 'I Say A Little Prayer'.
We know we have a lot to look forward to in Marvel's Phase 5, and with upcoming projects in the form of The Marvels release date and the Blue Beetle release date, we won't be left wanting. Still, a little part of us will always miss our favourite bunch of a-holes.
Need to fill the gap the Guardians have left behind? Check out everything we know about the Avengers 5 release date, the Deadpool 3 release date, and all the Marvel series ranked. Don't forget about all the best movies of all time, too.