You don't become as revered as Martin Scorsese without taking a few risks, and that means not everyone will like your work. And let's not beat around the bush: Martin Scorsese knows that despite his reputation as one of the best directors behind some of the best movies ever made, not everything he's made has been for the mainstream.
Take Silence, for example. Silence is a harrowing tale of two Jesuit priests who make their way to Japan in the hopes of spreading Christianity and end up being tortured for their efforts. It may be one of the best drama movies ever made, but it's not exactly got mass market appeal like his other work, Goodfellas or The Wolf of Wall Street.
Still, that's the magic of Scorsese; he's one of the few filmmakers working in Hollywood who's got the power to make basically whatever he likes, and he's already warning fans that his next movie has the potential to be as divisive as his Silence was.
During an interview with TIME, Scorsese admitted that once he's done with Killers of the Flower Moon, he's going to move on to another religious movie similar to his work on Silence or The Last Temptation of Christ.
"I don't know what it's going to be, exactly. I don't know what you'd call it. It wouldn't be a straight narrative," he explained, apparently adding it would build on ideas he put forth in Silence. "But there would be staged scenes. And I'd be in it."
To be honest, we're not too bothered if Scorsese wants to make another Silence. Sure, it may not have been what audiences expected from the man who only a few years earlier gave them the wicked Wolf of Wall Street, but it would be full if all art were the same, wouldn't it?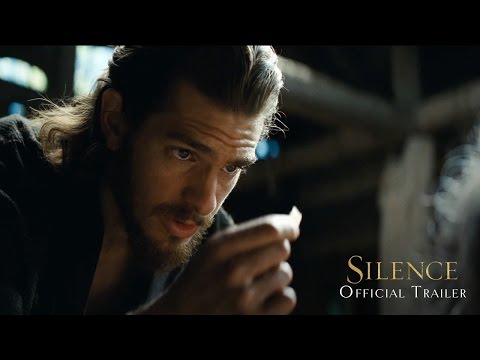 Plus, it looks like Killers will give more mainstream Scorsese fans what they're after. He's assembled an all-star cast of some of the best actors in Hollywood, including his old friends DeNiro and DiCaprio. Not only that, he's working with Rodrigo Prieto, the cinematographer behind The Irishman, and his old composer friend Robbie Robertson is doing the music. Sounds like a recipe for vintage Scorsese to us.
For more on that film, you can read all about the Killers of the Flower Moon release date here or check out our Flowers of the Killer Moon review. If that's not enough, we've also got a list of all the new movies coming in 2023, including individual breakdowns on the Wonka release date and the Rebel Moon release date.
If you just want Scorsese anecdotes, though, why not read about the time he got George Lucas's head stuck in the mechanical Jaws shark?