Robert De Niro's status as one of the best actors in the history of cinema is pretty much inarguable, with the star appearing in many of the best movies ever made. And someone who agrees fervently with that is Leonardo DiCaprio.
The duo are set to share the screen again this year in the new movie Killers of the Flower Moon, in which they finally unite in a Martin Scorsese drama movie. They've each worked for the director on several acclaimed occasions.
But for DiCaprio, the influence of Robert De Niro stretches all the way back to his first days considering a career in the world of acting.
Speaking at the SAG Awards in 2020, DiCaprio introduced De Niro to the stage to collect his lifetime achievement award and said it was "a true honour" to be working with him again.
He said: "Like so many of you tonight, he was the actor I watched as a young man obsessed with films. At 13 years old, my father took me out to the movies one afternoon to see Midnight Run. As the lights went down, he turned to me and said: 'If you really want to be an actor and get into this profession, if you want to understand what great acting is, you watch that man on screen'.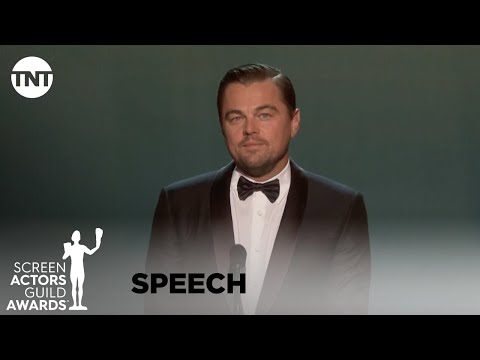 "Little did I know that I'd have the opportunity a couple of years later to audition for my first starring role alongside Mr Robert De Niro in This Boy's Life. To share scenes with an artist of his magnitude was monumental. It was a life-changing experience. His commitment to character, his specificity in detail, and his fearless pursuit of authenticity in his work have influenced not only myself, but entire generations."
Killers of the Flower Moon is set to premiere later this year in cinemas ahead of a streaming service debut on Apple TV, and it's certainly one of the 2023 movies we can't wait for.
For more of the most exciting new movies arriving on screens this year, check out our guides to the Oppenheimer release date, the Indiana Jones 5 release date, and The Equalizer 3 release date.