The John Wick franchise has provided some of the best action movies of recent years, and with it, plenty of actors have put their bodies to the limit to perform crazy stunts. However, Scott Adkins, who plays one of the movie villains in John Wick 4, believes his most dangerous stunt came before his time with Keanu Reeves.
Adkins joined the John Wick cast for the new movie as a character called Killa, who goes up against Reeves' assassin and doesn't fare too well. The actor has had some brilliant roles over the years, though, and while he hasn't done too many wild stunts, he did think of one that stood out.
In an interview with The Digital Fix, Adkins pondered his most dangerous stunt and came up with the following answer.
"I don't think I've done anything too crazy. It's physical things for me. It's not like I'm gonna get hit by a car, or jump off a house, or a bridge. It's more like, I'm doing extreme martial arts stuff like somersaulting off people," he said.
"I remember once in a film called Accident Man, I wanted to jump up over this guy on a motorbike. I wanted to jump over the handlebars and kick him off it. And I just wrote it in the script. That's what I'm gonna do. And then the bike turns up, and it's five o'clock in the morning, and everyone's tired. We've got to get the shot before the sun comes up. The handlebars came out about here [gestures to his chest] with me standing. [laughs] and I was like, 'Oh, no, I've got to jump over that now. I said I'm gonna do it. So here we go!' That was quite difficult, but we did it on the first take. So it's just things like that," Adkins added.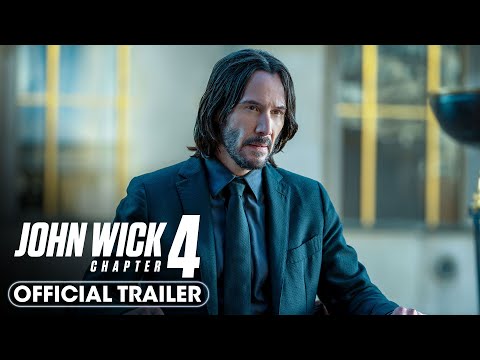 The new John Wick movie is getting rave reviews for its stunt choreography. In fact, our John Wick review praises lots of facets of the new Keanu Reeves movie. If you want to know more about everyone who dies in John Wick 4 or really dig deep into the John Wick 4 ending, we've got you covered.
If you're a fan of Mr Wick, you'll probably want to know more about The Continental release date and the John Wick 5 release date. Alternatively, just take a look at our list of the very best movies of all time.