Is Dwayne Johnson in Fast and Furious 10? For a few years, Dwayne Johnson was a crucial part of the Fast and Furious franchise, providing a physical match for Dom Toretto and a verbal match for just about anybody. Few people can combine quick wit and massive biceps, and we're jealous.
Some of the best Dwayne Johnson movies come from the Fast and Furious franchise, with Hobbs definitely among the best Fast and Furious characters. But, as a result of everything going on behind the scenes, we didn't know until the Fast and Furious 10 release date whether we'd get to see him in the movie.
Now, we have our answer. So is Dwayne Johnson in Fast and Furious 10, or does the new movie unforgivably pass by without the chance for the most electrifying man in entertainment to lay the smackdown?
Is Dwayne Johnson in Fast X?
Yes, Dwayne Johnson shows up briefly as Hobbs in the Fast X post-credits scene to set up Fast and Furious 11.
Many Fast and Furious fans thought that we might never get to see The Rock in this franchise again, with his reported spat with Vin Diesel grabbing headlines for months. However, Hobbs is back, and he looks set to be a part of the Fast franchise again going forward.
In the wake of the Fast X ending, we get a post-credits scene in which a group of military men sweep through an abandoned theater. They find a ringing mobile phone, and the man on the other end is Dante Reyes. He informs the leader of the group that he is also on Dante's shit list because he pulled the trigger on his father.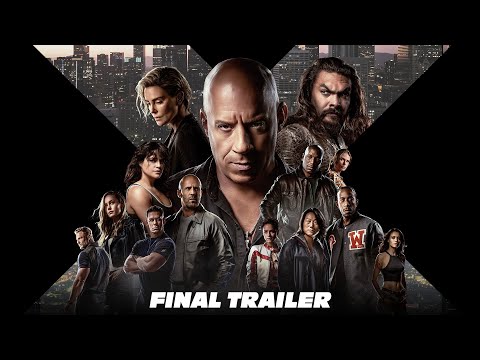 The man removes his face covering, and we learn that it's Dwayne Johnson as Hobbs, who declares that he "ain't hard to find". So it's not just Dom Toretto and his family who will be firmly in the crosshairs next time. Dare we get excited for a potential Hobbs and Shaw 2?
For more from Fast, find out about how Dwayne Johnson nearly didn't get this role as we explain how Tommy Lee Jones in Fast and Furious would've changed cinema. Also, don't forget to read our Fast X review.
We've also got everything you need to know about the best new movies, including the Barbie movie release date and the Mission Impossible 7 release date.