There's a new Indiana Jones movie in cinemas, and while it isn't setting the box office alight, there's certainly a joy in seeing Harrison Ford don the famous fedora for one last outing as the hero of the best adventure movies ever made.
Harrison Ford himself has been feeling pretty darn emotional about the whole thing and, in the wake of the Indiana Jones 5 release date, he has released a heartfelt thank you to fans who have supported the series through its best movies and worst movies.
"For more than 40 years, I've been honored to be your Indiana Jones. Every moment of this adventure has been made for you, the fans, and it's been one of the greatest joys of my career," he said.
Ford added: "Thank you for welcoming The Man With The Hat into your lives for generations. It has meant the world to me to share Indy with all of you. As always, I'll see you at the movies… unless there are snakes, of course."
A special message from Harrison Ford. #IndianaJones pic.twitter.com/ROkhJqockj

— Indiana Jones (@IndianaJones) July 8, 2023
It's a touching message to say the least, and we might have shed a tear or two at the bona fide emotion emanating from one of Hollywood's most famously grumpy dudes.
As for the film itself, it's more of a mixed bag, as we explained in our Indiana Jones 5 review. It's currently under-performing in a big way at the box office, but as we wrote this week, you shouldn't call Indiana Jones 5 a flop.
Ford has now completed something of a retirement tour of his best roles over the last decade, reprising Han Solo, Deckard, and now Indy. He's thanked us for the memories, and we'd like to thank him too.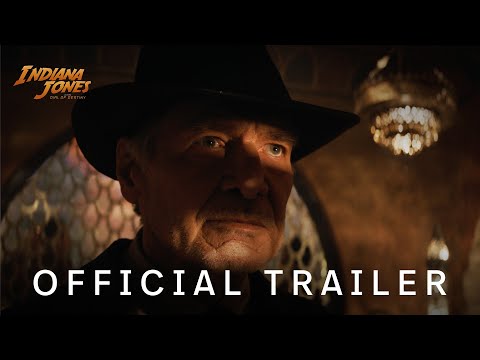 For more on the latest Indy adventure, learn why one Indiana Jones 5 star was disappointed with his role and delve into the nitty-gritty of the Indiana Jones 5 ending explained. You can also find out how to watch all the Indiana Jones movies in order.
We've also got everything you need to know about the biggest new movies coming this year, including the Dune 2 release date and The Marvels release date.