What is the Heartstopper season 3 release date? Heartstopper season 2 dropped on Netflix on August 3, 2023, but fans are already looking ahead to the third season of the beloved TV show.
Based on the comics by Alice Oseman, Heartstopper follows the blossoming relationship between Charlie Spring, Nick Nelson, and their extended friend group as they all navigate growing up LGBTQ+ in a British secondary school. When season 1 of Heartstopper dropped in April 2022, it was quickly established as one of the best TV series of the year, while season 2 continues to thrive with a perfect score of 100% on review aggregator Rotten Tomatoes.
One of the best drama series around, its sensitive portrayal of LGBTQ+ issues combined with strong performances from the entire ensemble cast has made it one of the crown jewels of Netflix. So naturally, one of the best streaming services has already commissioned the show for season 3. So, here's what we know about the Heartstopper season 3 release date.
Heartstopper season 3 release date speculation
We expect the Heartstopper season 3 release date to come around at the end of 2024, though the Hollywood strikes might cause a delay.
While there were rumors of filming starting in October 2023, this is likely going to be delayed due to the 2023 Writers Strike and Actors Strike. With that in mind, we'll probably not be getting a new season of Hearstopper until the end of 2024, or even early 2025.
Who is in the Heartstopper season 3 cast?
All our favorite cast members — including Kit Connor, Joe Locke, and Yasmin Finney — will most likely return.
After all, the show would be nothing without Kit Connor and Joe Locke as Nick and Charlie. In the wake of the Heartstopper season 2 ending, we can't wait to see how their romance develops in the third season.
Possible Heartstopper season 3 cast list:
Joe Locke as Charlie Spring
Kit Connor as Nick Nelson
Yasmin Finney as Elle Argent
William Gao as Tao Xu
Kizzy Edgell as Darcy Olsson
Corinna Brown as Tara Jones
Cormac Hyde-Corrin as Harry Greene
Sebastian Croft as Ben Hope
Jenny Walser as Tori Spring
Olivia Colman as Sarah Nelson
Fisayo Akinade as Mr Ajayi
Leila Khan as Sahar Zahid
Nima Taleghani as Mr Farouk
Bradley Riches as James McEwan
Tobie Donovan as Isaac Henderson
Rhea Norwood as Imogen Heaney
What will Heartstopper season 3 be about?
Heartstopper season 3 will most likely adapt Volume 4 of Alice Oseman's comic.
While season 1 of Heartstopper adapted the first two volumes of the comic, season 2 honed in on Volume 3. The end of season 2, which introduced elements of Charlie's struggling mental health and eating disorder, also helps to set up the events of Volume 4.
The fourth volume of the comic centers around two main themes: Nick and Charlie preparing to say the "L" word to each other, and Nick learning about the extent of Charlie's mental health issues and helping him open up to his parents.
Netflix has teased the importance of the "L" word, releasing a sneak peek in September 2023 confirming that the first episode of season 3 will be entitled 'Love'.
It's likely that these two core themes will be at the center of Heartstopper season 3 while also continuing a number of narrative threads from season 2.
These include Tao and Elle's budding relationship, as the latter has decided to move away to art college, and how Darcy's home life impacts her relationship with Tara. We can also expect to see more of Isaac exploring his asexual identity and what that means.
Is there a Heartstopper season 3 trailer?
It's too early for a season 3 trailer. We can expect one the month before season 3's release.
In the meantime, catch up with everything you missed in season 2 as we look back at Heartstopper's season 2 trailer.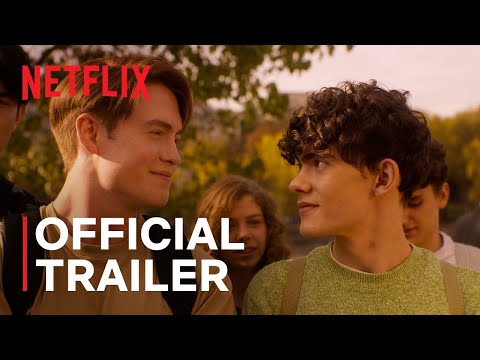 Where can I watch Heartstopper season 3?
You'll be able to watch Heartstopper season 3 on Netflix. This is because the series is a Netflix exclusive, and we already know that the streamer has ordered a third season. It won't be available to watch anywhere else.
How many episodes of Heartstopper season 3 will there be?
We expect there to be eight episodes for Heartstopper season 3, as this was the case with the last two seasons.
However, it's possible that we might get a shorter season because of the strikes, as streamers/networks aim to mitigate the impact of any writing and production delays.
For more on Heartstopper, check out our Heartstopper season 2 review. Or for more streaming hits, check out everything new on Netflix, including the best Netflix movies, the best Netflix horror movies, and the best Netflix documentaries. We've also explained how Extraction 2 broke a Netflix record.
You can also explore more LGBTQ+ content with our guide to the XO Kitty season 2 release date and our listicle of 1o unmissable LGBTQ+ movies from Outfest 2023.