We need to stand up and celebrate queer cinema as loud as we can, now more than ever, and I can't think of a better way to do that than by running through some of the biggest highlights from LA's Outfest 2023.
With more than 170 new movies from over 25 countries, there are a huge range of voices exploring an even more vast array of experiences that deserve to be heard and seen. But with so many options to choose from, this can be a tad daunting. How do you find the best movies?
Thankfully, US audiences will be able to catch up after the festival ends with a bunch of virtual screenings, which will be made available online. And if you aren't able to access Outfest that way, still add the best comedy movies and the best drama movies to your ever-growing watchlist anyway and keep an eye out as they pick up distributors and appear at more festivals later on this year.
And just so you know, two of our favorites, Big Boys and Kokomo City, are missing here, and that's because we already covered them earlier this year in our BFI Flare 2023 roundup (which you should also look to for inspiration if you haven't already).
Aristotle and Dante Discover the Secrets of the Universe
Outfest 2023 opened with YA coming-of-age drama Aristotle and Dante Discover the Secrets of the Universe, and we can confirm that you really don't want to miss this one. Based on Benjamin Alire Sáenz's YA novel of the same name, newcomers Max Pelayo and Reese Gonzales star in the story of two Mexican-American teenagers whose friendship evolves into something more beautiful yet also far more complex.
Desperate Housewives legend Eva Longoria also plays Dante's mother, as if you needed another reason to watch one of this year's most highly anticipated LGBTQ+ dramas.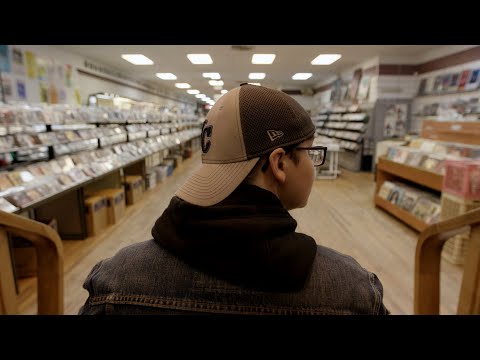 Chasing Chasing Amy
Chasing Chasing Amy is a deeply personal tribute to Kevin Smith's classic 90s film, but it's so much more than that too. Through the lens of superfan director Sav Rodgers, this documentary highlights the solace queer people can find in even problematic stories like Chasing Amy.
As Sav reckons with the legacy of the film, he also goes on a journey of his own, both in terms of his gender identity and also with the appalling circumstances that surrounded the making and promotion of his favorite movie.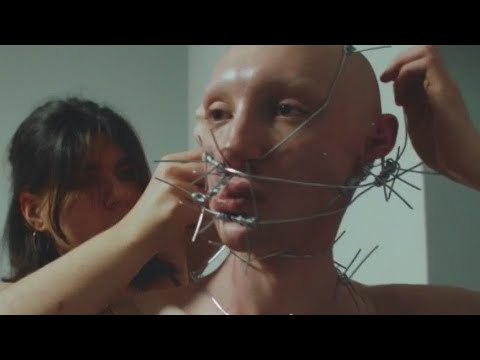 Queendom
It's easy to forget sometimes that queer art should be disruptive, especially in places where the boundaries that need to be pushed are conservative to a suffocating degree. Enter Gena Marvin, a queer performer who stages radical performance art pieces in small-town Russia.
Agniia Galdanova's debut documentary feature is brave in every sense of the word, thanks to its intimate exploration of small-town prejudice and the courage it takes to be who you are in the face of it.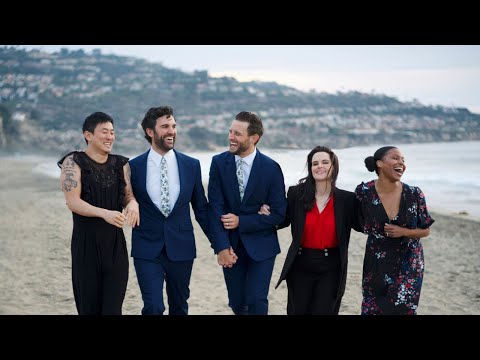 The Mattachine Family
When their foster child is returned to his birth mother, a gay couple named Thomas and Oscar struggle to figure out what they want next from their lives, both together and apart. The emotional beats of The Mattachine Family are a tad conventional, but the story they're told through is the kind we almost never see on screen. Schitt's Creek star Emily Hampshire is a lot of fun, and Juan Pablo Di Pace is distractingly cute throughout, but this is Nico Tortorella's film through and through.
We should also mention that The Mattachine Family is directed by first-time feature filmmaker Andy Vallentine who teamed up with his real-life husband, writer Danny Vallentine, to create this deeply personal story.
Hidden Master: The Legacy of George Platt Lynes
Queer history is all too often erased or just too obscure for most people to even hear about it, so it's vital that documentaries like Hidden Master exist to shed a light on our past. In this case, director Sam Shahid explores the life and work of George Platt Lynes, a photographer whose work on the male nude form helped elevate him as one of America's first and best openly gay artists at the turn of the 20th century.
Love, Jamie
Art can transcend all barriers, and that's even true when it comes to the concrete walls that surround Jamie Diaz, a 65-year-old Mexican-American trans woman who is incarcerated in a Texas prison for men. Karla Murthy's short uses Jamie's bold queer art to frame the profound relationship between Diaz and Gabriel Joffe that lies at the heart of this story. Prepare to get emotional with this one.
Eitr
Eitr tells the story of Mohamed, a closeted Arab perfume seller who finds solace in the company of a charming stranger. Together, the pair help each other grow and embrace their true selves behind the many walls that Mohamed's built up under many more layers of wholesale perfume. It's unbelievable how much emotion this short packs into just 14 minutes.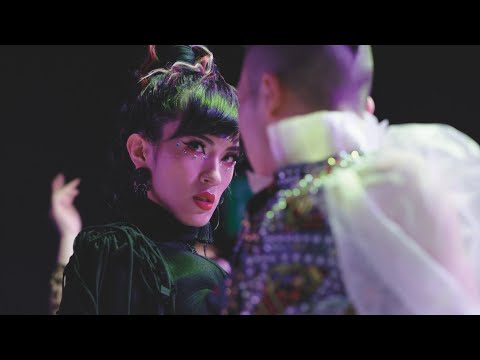 Peafowl
South Korean director Sung-bin Byun has followed up her short film God's Daughter Dances with a stunning feature debut, Peafowl. This visual feast follows a young trans woman who combines traditional Korean dance with waacking, a uniquely queer dance style, as she navigates life and family turmoil. LGBTQ+ stories are still few and far between in Korean culture, which makes Peafowl even more of a vital watch than it already is.
Pacemaker
Pacemaker is a new animated musical short starring Glee's Alex Newell, who just became the first non-binary actor to ever win a Tony. The story follows a grandfather and the journey of acceptance he takes with his trans grandson. It's touching and beautiful, and also a powerful reminder that LGBTQ+ themes can and should be explored within animation aimed at children so queer kids can be reminded that they're not alone.
Acsexybility
Daniel Gonçalves's documentary truly lives up to its name when it comes to celebrating erotic fantasies enjoyed across the disabled community. What's key here is how the voices of his subjects are given a platform to discuss their desires freely without fear of shame or judgment. It's a conversation that's long overdue and still neglected all too often on screen, particularly when it comes to how disabled sex intersects with queerness.
Be sure to check out as many of these Outfest 2023 gems as you can when they finally arrive in cinemas and on the best streaming services. Some of those services already have great LGBTQ+ films, so find about what's new on Netflix and new on Amazon Prime this month.
In the meantime, read about why we think The Last of Us' LGBTQ+ representation puts The Walking Dead to shame and learn about how Clive Barker's Hellraiser is an unbeatable LGBTQ franchise. You can also learn why the Andor creator didn't realize he'd written the first gay couple in Star Wars.