It's official: He-Man is dead. Well, 'dead' is a bit harsh, but he certainly isn't coming to live-action form anytime soon. The development of a He-Man movie has been in the works long before now, starting all the way back in 2007.
Although there is a Netflix series in animated form that tackles the science fiction tale, the movie development has slipped through the hands of Warner Bros. and Sony, and has passed down from one filmmaker to another. Either nobody really wanted to make a Masters of the Universe action movie, or they didn't like the pressure.
Either way, it's landed us where we are now: in the dust of a now-combusted pre-production for a Netflix movie that now will never come to fruition. Reports suggest that the reason for the cancellation was due to budget concerns.
But does this mean that a Masters of the Universe movie could wind up somewhere else? Perhaps on one of the other streaming services? Well, we can't say for sure. The fate of the movie now entirely hangs in the balance, and it may be years before we ever get to see a new live-action He-Man on the big screen.
According to Variety, the set budget for the movie was going to be over $200 million, but due to stock drops, it seems like Netflix has perhaps got cold feet over this one. (Bad timing, since insiders say that $30 million has already been spent on things like development costs and talent.)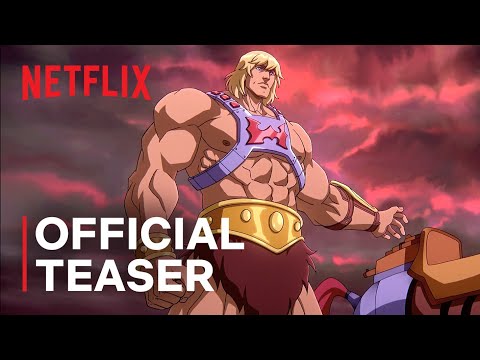 A shame, since the project was set to be directed by Adam and Aaron Nee, the pair behind one of the best comedy movies of 2022, The Lost City, which starred Sandra Bullock and Channing Tatum. Hopefully if the superhero movie ever does find its footing again, these two will be back behind the steering wheel.
For some super-powered action that you can count on, take a look at our list of the Marvel movies in order and DC movies in order. You can also find out everything you need to know about The Marvels release date and Blue Beetle release date. You can also take a look at all the new movies that are definitely coming out this year, and see what comes up on our list of the best movies of all time list.
And, if you're already into Mattel's cinematic universe, you can take a look at our Barbie review to see what we thought of the newest plastic creation! And don't forget to see what Netflix is spending money on with our guide to everything new on Netflix this month.