It's probably because we have Yellowstone on the mind, but we just can't seem to shake the image of Harrison Ford skulking around a ranch in 1923 right now and giving off a classic Western gruffness as part of the 1923 cast.
But it looks like we're going to have to reassess our Harrison-vision, since it's been announced that Ford's other hit TV series, Shrinking, has been renewed for season 2. The Apple TV show hooked viewers with it's duality.
Half drama series, half comedy series, it follows Jimmy Laird (Jason Segel), a widowed therapist who embarks on a more 'tough love' approach with his patients. And, because everyone loves Harrison Ford, we now can't wait to see him come back as Jimmy's mentor, Paul.
The series is the brain child of Segel and Ted Lasso creators Bill Lawrence and Brett Goldstein, and will reportedly be spread across a 3 season plan. Apple TV's head of programming, Matt Cherniss, said in a statement of the series renewal:
"We have loved the engaging, touching and hilarious world of Shrinking since the beginning, and it has been wonderful to watch as audiences around the world continue to connect with these big-hearted characters. We can't wait for viewers to experience what the cast and creative team have for season two."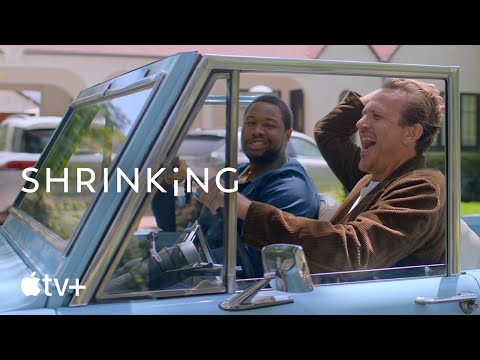 While the streaming service still has yet to air the eighth episode, the renewal will come as a delight to fans who have grown attached to Jimmy and his patients over the course of the season so far.
Though there is still yet to be a confirmed casting announcement or episode schedule, we can likely expect Segel to return to the main role, and hopefully Harrison Ford to return as the no-nonsense Dr Paul Rhoades.
If you're looking for more laughs in the meantime, be sure and check out our Ted Lasso season 3 review, best comedy movies of all time, and everything going on with the Frasier reboot release date. And don't forget to check out all the new movies coming out this year.